Fundid Spotlight: 36 Women Owned Businesses for International Women's Day
by Fundid on March 8, 2023
We celebrate International Women's Day every year on March 8th. This day is set aside to honor the achievements of women around the world and to call for greater equality between men and women. Every year, we see more and more progress being made toward gender equality, and International Women's Day is a time to celebrate that progress and continue working toward a more just and equal future.
The theme for International Women's Day 2023 is to embrace equity. So what does that mean? Equity is a powerful tool that can help bring equality to the world. Everyone, regardless of circumstance, should have access to the same resources and opportunities to reach their full potential. Equity takes into account everyone's environment, upbringing, and other factors, so that no group has an advantage over another.
Instead of providing one-size-fits-all resources and opportunities, equity customizes each individual's needs accordingly, creating a level playing field for everyone involved. With equity in our lives and society, we can create a more equitable and just world in which all individuals have equal chances for success.
What is the Difference Between Equity and Equality?
Equity and equality are important concepts in promoting fairness and justice. Although they often seem interchangeable, there are key differences between equity and equality.
Equality is when everyone is given the same opportunities and resources, no matter what the individual circumstance may be. However, equity recognizes that people don't always have equal circumstances, so those different needs should be met accordingly with resources and opportunities to bring about an equal outcome.
Equity gives each person exactly what they need to succeed and reach an equal outcome in life; it's an inspiring concept that can help close the gap between those with privilege and those without.
How does Fundid Embrace Equity?
At Fundid, we believe in gender equality and that all women deserve to feel supported as they navigate and seek balance in all aspects of life. While we know that equality and equity are different, through our commitments, we embrace equity in the workplace by providing:
Flexible working hours
At Fundid, we have flexible working hours with limited meeting hours to promote a healthy work-life balance. We know that our employees have obligations outside of work, like school drop-off, doctor appointments, and just life outside of work.
Salary transparency and equal pay
In order to help bridge the gender pay gap, we list our salary ranges on all job postings.
Parental leave for all employees
We offer paid parental leave for any employee who is expecting the addition of a child to their family. All employees will have the option to return to work part-time for 12 weeks after their parental leave before returning full-time. With this flexibility, we hope to retain more women in the workforce without having to choose between working and starting a family.
A remote-first culture
With a remote-first culture, our employees can choose the working environment that best suits their needs. Whether that is at home, in the office, in a coffee shop, or a hybrid approach, we want our employees to have a choice in where they work.
How can Other Companies Embrace Equity?
Companies have a great opportunity to promote gender equity for their female employees. A recent study found that if women received better access to secondary education, childcare, and flexible work arrangements, they could occupy as many jobs as men and add $20 trillion by 2050 to the global economy.
Programs such as paid parental leave, mentorship programs, and flexible working hours are excellent ways to support women in their professional careers. Furthermore, companies should foster a diverse workplace culture that promotes respect among colleagues and appreciation for different backgrounds and viewpoints.
By providing these kinds of supportive resources and empowering attitudes towards women in the workplace, companies can ensure that their female employees have the same opportunity for growth and success as their male counterparts.
Celebrate These Women Business Owners With Us!
International Women's Day is the perfect opportunity for us to celebrate not only the amazing achievements of women around the world but also to take a moment and recognize the efforts of female business owners.
We are honored to highlight the stories of these 36 women-owned businesses and celebrate their continued success! Keep reading to learn more about a few of the women-owned businesses in our community, who they serve, the challenges they have faced, and how they got started.
---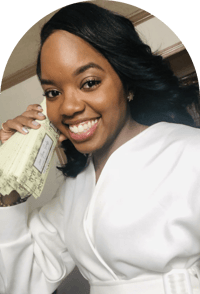 After trying many prescribed medications and experiencing traumatic hair damage, Courtney decided to create a plant-based formula to relieve and soothe her flaky scalp. When developing the formula, she had no intention of starting a business. She made the grease for herself and used a permanent marker to write the words "Love Your Scalp" around the jar as a reminder to continue loving my hair and scalp as she treated her flaky scalp.
"One of the biggest challenges I've faced as a business owner is trying to do it all by myself!! Not only is it unhealthy, but it is also impossible to successfully grow through entrepreneurship trying to figure it out, pack the boxes, order the ingredients, make the products, create the content, and market and sell the product without guidance or assistance. Shout out to my family and the Love Your Scalp team of contractors and interns for helping me carry this torch!"
---
Annie May Designs serves communities and those looking to create a more sustainable future for all. They offer predevelopment services, including creative, storybranding, and sustainability packages for new builds and renovations. They have signature housing and mixed-use products as well as medical and wellness. They also do full-service interior design and procurement.
---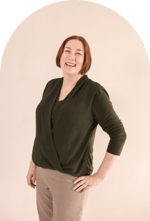 Grace & Able empowers women with arthritis to keep doing the things they love for longer, with joint support products that meet their needs for medical effectiveness, comfort, and style.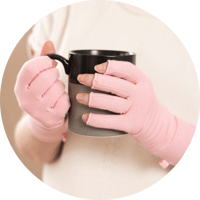 Sarah is an arthritis patient who re-designed her wrist brace for her wedding day and discovered an underserved market of women over 50 looking for better joint support.
"Orthopedic bracing is an affordable and non-invasive way to manage joint pain. But most braces are ugly and uncomfortable, so women take them off - negating the medical benefit."
---
Chykalophia is a woman minority-owned web agency helping Femtech DTC and B2B women-led brands transform their websites into platforms that drive business growth. They are dedicated to providing business clarity to our clients, helping them craft a brand that delights their customers beyond just aesthetics and designing an intuitive user experience. They create foundational strategies for businesses, build high-performance marketing websites, e-commerce, or web platforms and applications that enable them to sell at scale.
"In 2011, I packed one suitcase and left the comfort of my home, family, and friends in Bali to pursue my love and dream. At the time my husband and I were freelancers doing our own things. I mainly take on design projects, while he would work on web development projects. We used to take on freelance projects through websites like UpWork, 99Designs, and Freelancers.com.
A few months after we got married, he proposed to me to be his partner in business and build a company together. I thought it was a great idea and said yes. I clearly have no clue what I was doing. Not knowing how to start the process of building a business, we did what most millennials like us do: Google it. We found SCORE and attended their business 101 classes to build our Business Plan, file an LLC, put our website together, and our company Chykalophia (read: see-ka-lo-fia) officially opened for business in October 2011.
Being newlywed and new business partners, our personal and professional relationships had no boundaries. We were stepping on each other's toes, telling each other what to do with our clients and what's the right or wrong way to get our ducks in a row. It was hurting us. However, with the help of our mentor, we were able to set boundaries for both of our relationships and slowly put things in order for the business.
When we built the business in 2011, we didn't have any funds to support the company. We bootstrapped it along the way. Because of that, I ended up taking on a full-time position at Sears Holdings from May 2014 to June 2016 to help fund the company and take on a part-time role on the projects at Chykalophia."
---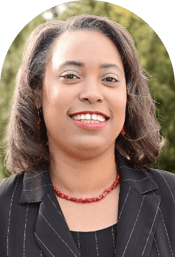 Your Wright Resource is a business advisory firm that provides the tools and systems you need to create better cash flow and improved profitability as a business owner. They also provide bookkeeping, payroll, and income tax preparation and planning services.
Christanne's favorite part about being a business owner: "Flexibility! I love being able to work when I need to but have the freedom to do real life activities without the concern of "getting approval" for my time off requests."
---
Cater to Mom is the 1st postpartum care subscription box focused on catering to the needs of moms after giving birth. They strongly believe if mom is supported mentally and physically, the whole family benefits.
Marsha started Cater to Mom out of her own frustration with the lack of support for moms after giving birth. She suffered in silence as she battled postpartum depression and endured several challenges with her postpartum recovery. No one told her what to expect during postpartum, she did not know who to talk to, and she truly felt alone.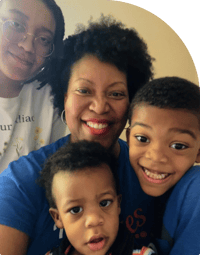 "As moms, we spend our entire pregnancy planning for the birth of our baby but it never occurs to us to plan for postpartum care. I truly felt so unprepared for postpartum and I think all moms can agree that having more than one child every birth experience is different.
I always wanted to have the freedom to work for myself and be able to be there for my children. I missed out on so many precious moments with my oldest due to my military obligations. When separated from the military I took a position with the Department of Veteran Affairs working as a Medical Support Assistant in Mental Health for 6 years. I gained a wealth of experience working with veterans and particularly women veterans dealing with PTSD, depression, suicide, anxiety, and an overall transition from military to civilian life.
Between my expertise working in Mental Health and my personal experience as a mom who has suffered through postpartum depression, postpartum anxiety, and pregnancy loss I knew I wanted to create a business that supported moms."
---
ERUdyne serves the military in transition, military spouses, and public safety as well as business, non-profits, and government of all levels by providing crisis management training and support services to both individuals and organizations.
Suzanne has 30+ years of extensive real-world emergency management and disaster response/recovery experience, working with all levels of the government (Federal, Tribal, State, and Local) as well as private sector. While living in Connecticut, Suzanne served on the State's Drinking Water Emergency Services Advisory Council, USCG Area Maritime Security Council (Executive Steering Committee), and as President of InfraGard (Connecticut Chapter). In the post 9/11 environment, Suzanne was a key contributor to the development of the National Response Framework, National Infrastructure Protection Plan, and Public/Private Partnership Programs. Suzanne is a 2009 Graduate of the FBI Citizens Academy (New Haven Field Office).
---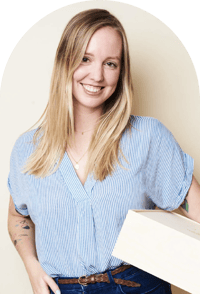 Paloverde Botanicals is a woman-owned, nature-loving (and tree-planting!) custom gifting company based out of Ventura, CA! They curate personalized gift boxes filled with plants, garden accessories, and botanical-inspired gifts, including their own collection of decorative disco ball plant stakes - perfect for the nature lover in your life! They make it easy to give thoughtful, personalized gifts to your loved ones. For every gift box sold, they plant a tree and are proud to be certified as a California Green Business.
"I handwrite the gift message included with every gift box we send, and it's absolutely one of my favorite parts of being a business owner. Such a beautiful, personal window into the intention behind the gift and the relationship between the gift giver and recipient. It's an honor to be able to play a small role in sending these meaningful words and gifts across the country to bring a smile to someone's face. That and I love collaborating with other strong, creative women business owners! So incredibly inspiring to see what we can do when we collaborate and support one another."
---
Stefanie Garcia Turner,
TUYYO Foods
"The idea for TUYYO Foods occurred back in 2020 when I was stuck at home and allowed to think and reflect on what I wanted to do with my professional career (pandemic worries aside). I was inspired to start TUYYO after going to my local Latin American market and realizing that the shelves were absolutely the same as when I was younger.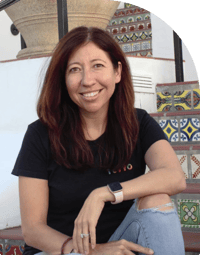 Almost nothing has changed in these markets and in Hispanic foods despite the plethora of new brands and products that have popped up over the last decade. There weren't any new modern brands catering to my community with healthier and more natural options. So I decided I would create that brand that better reflected the 1st, 2nd, and 3rd generation of Latin Americans who are seeking better-for-you products that are culturally relevant."
TUYYO's instant Agua Fresca powdered drink mixes have 4 simple ingredients, are non-GMO, and are free from artificial ingredients including flavors, colors, and preservatives. Made with real fruit powder, the Agua Fresca mixes are bright and refreshing, pairing well with long summer days and bringing you back to simpler times.
TUYYO's instant coffees, or cafecitos as we like to call them, elevate the traditional instant coffee of yore. We use Organic and Fair Trade Colombian coffee that is medium-bodied and balanced for a cup of coffee that any coffee lover can enjoy.
Not stopping with just fun and delicious products, TUYYO is also committed to giving back to the Hispanic community by donating a portion of proceeds to 501c3 non-profits doing amazing work across the U.S. in Latin communities.
---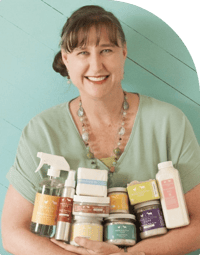 Established in 2013, From Scratch Farm is a handmade business in Boerne Texas. Focused on creating natural/non-toxic home, bath, and body products. Plus carrying eco-friendly goods too. All things sudsy, moisturizing, pampering, cleansing, and hydrating. Better for your home, your health, your family, and our planet!
"I discovered a way to make a salve, that was changing my son's skin condition! And I created a few other natural products, that family and friends were raving about! I knew I could make a difference...
I LOVE what I do! It's a blessing; it's a joy! But I just can't seem to hit the tipping point, where I feel the biz is a success. I can't get my hands on enough money to invest in a big opportunity. It's frustrating to keep chasing this dream, and making just enough to meet our needs and pay our bills."
---
SPEX Eyewear Inc. is an online prescription & non-prescription eyeglasses and sunglasses shop. Each pair of SPEX is handcrafted by their expert lens manufacturer, and they donate 100% of their profits to animal rescue organizations.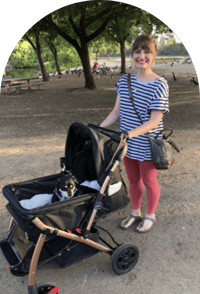 "As a volunteer dog walker at our local shelter, I saw firsthand the great need rescue organizations experience.
Food, medicine, cleaning supplies, blankets, beds, leashes, enrichment toys, and most of all, human time were often in short supply due to a lack of funding. A found litter of kittens should never face euthanasia due to a lack of space or supplies.
Inspired by the mission and business model of the Newman's Own brand of products, SPEX sells glasses to help people save animals. Everyone needs glasses or sunglasses at some point. Why not provide a place for animal lovers to buy, knowing their dollars will do good? That's why I started SPEX."
---
Sina ' Devi Birth Services is a Doula-based business serving individuals that want to become certified trained doulas through monthly courses. We also serve our community with knowledge and service to prevent postpartum depression, enlighten expecting moms about possible strategies using birth plans, and structure postpartum plans for new moms to transition into motherhood smoothly with nutrition, mental healing, and assistance.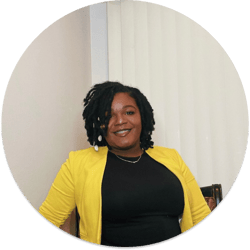 "My great-grandmother Sina'Mae birthed over 18 kids in her lifetime, so I was pretty convinced that she had the momma thing down packed. The business is a legacy of her resilience and power of birthing that I feel all women can relate to in some form.
Black women are 3 - 4 times more likely to die compared to their counterparts and are seen as painless individuals in the hospital scene. I think it's important for all mothers; high risk, low risk, c-section, natural birth, multiple births, v-bac, h-bac, etc. to know they have options from fertility - postpartum and there is ALWAYS another way to do this thing called birth, pregnancy, and delivery!"
---
Holistic Living Consulting serves women, primarily Black women. They offer virtual holistic wellness coaching and digital courses. Through their affiliate partners, they also offer vegan meals, supplements, shakes, and CBD.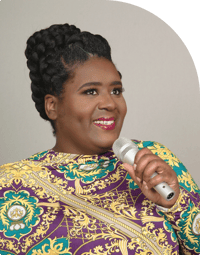 "For over ten years, I went misdiagnosed as anemic when I actually had systemic lupus. Visiting healthcare professionals in various states I felt my voice wasn't heard and it was expected for me to live in pain.
After going back to college to study health, wellness, and alternative health, God blessed me to develop a regimen that has put me in remission for now, seven years.
Holistic Living Consulting was birthed because I want to be part of the change in creating a world where health disparities no longer exist for Black women."
---
Our mission at MJB Holistic Hair Care is to provide women of color with organic plant-based hair products as an alternative to toxic-filled products, along with dietary supplements that will help aid in the restoration of our hair and, most importantly, our health.
"At the age of 11, I experienced hair loss from chemical relaxers and have suffered from fibroids during my childbearing years. By switching over my hair products to plant-based, changing my diet, and including dietary supplements, my hair and health have taken a turn for the better. Since then, in 2016, MJB Holistic Hair Care was birthed."
---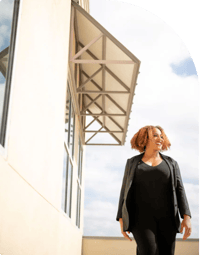 Patrice Malloy is a certified CFO and tax strategist and the founder and CEO of Malloy Management Group. Malloy Management Group is a boutique financial advisory and consulting firm specializing in virtual accounting and fractional CFO services, coaching and consulting, tax preparation and strategy, and financial planning for scaling female founders, investors, and corporate change-makers.
She can help you break through the confusion and overwhelm of your taxes, help you navigate the IRS landscape, master your money, and increase revenue so that you can scale to 7+ figures in your business with confidence and ease. She combines the insight, knowledge, and experience of a corporate C-Suite executive with the passion of a scrappy entrepreneur whose mission is to empower marginalized groups (WOC, women, minorities, LGBTQ+) to build an unapologetic and unshakable financial legacy.
"My favorite part of being a business owner is the transformation that I'm able to create financial transformation with my clients. By working with me, they are able to make financial decisions with confidence and ease and leverage the IRS tax code to create and exponentially increase revenue, which allows them to spend more time doing the things they love with the ones they love."
---
Modern Alchemy offers all-natural, non-toxic, multi-purpose products for personal care and a healthy home.
"While working in the Alternative Health Industry, I saw there was a need for a reputable supplier of Food Grade Hydrogen Peroxide. I had to rely on my savings and credit cards to start my business. It was hard but worth it. I'm able to provide honest products at fair prices that make lives better."
---
The Beauty Solution is an iconic permanent makeup brand that magnifies the beauty we all possess and celebrates self-confidence unapologetically! They offer eyebrow microblading, lip blush, and eyeliner tattoo services for women and men in the Maryland and surrounding areas. The Beauty Solution is also a leading Permanent Makeup Training Studio for Maryland residents who are interested in starting a career in permanent makeup.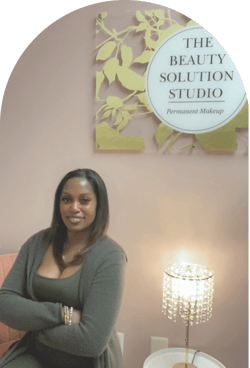 "As a licensed esthetician, I began doing permanent makeup as a hobby for just family and friends. This later transformed into receiving a ton of referrals! I soon realized that there were many others with the same personal goal of achieving natural-looking and long-lasting solutions to makeup. I created The Beauty Solution for anyone in need of a trusted go-to place for all of their long-lasting beauty needs. I want to help women and men feel unapologetically radiant and polished. From the moment they look in the mirror, to the moments before a first date, to the unexpected times they are caught in the rain, my clients never have to ask the question, "how does my makeup look?". I get the most satisfaction when I know my clients will have everlasting confidence knowing they can eliminate the need for applying makeup."
---
Meghan Renfrow, Woodstock Haircuts
"I started Woodstock Haircuts to better serve my community with haircuts and hair services. I started my company by working two jobs...and, at times, three jobs to support my dreams of having my own hair salon."
---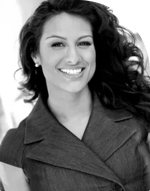 Pepito's Paletas is a local minority, woman-owned CO-OP business, sharing in the profits. They are combining traditional Mexican paletas with modern, vegan healthy recipes. They deliver in their 8-hour signature frozen box to reinvent the frozen dessert experience and eliminate plastic and freezers using biodegradable wrappers. Creating a healthy option in the market!
"I started this business To keep the tradition alive and pay fair wages."
---
"I am a former boat captain who spent months at sea and ended up having two babies during the pandemic. My children needed their mom, and I had to pivot and forge a new path forward to serve both my financial and personal demands. As a new mom, I noticed there was a lack of children's stores on my island in Hawai'i. Small business support throughout the islands is ubiquitous, and I decided to start my journey as an entrepreneur and opened The Kokonut Drop. I carry many local small businesses in addition to my own clothing line."
---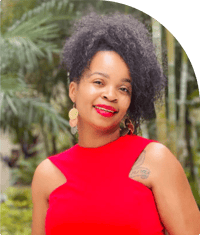 Red Rose Naturals' is on a mission to provide you with high-quality, effective natural, and organic skincare products.
"I started my company, Red Rose Naturals in Florida after creating plant-based salves & lotions to aid in alleviating the symptoms of my son's eczema. After seeing the positive effects of the products created, I shared products with friends and family, which led to the start of Red Rose Naturals in 2017. My goal for Red Rose Naturals is to continue to establish partnerships that align with our mission of premium, pure, fair-traded ingredients from partners that are trustworthy with credible social statuses."
---
Barbara & James Events serves any and all people from micro to large. They offer to design your event to be a memorable moment that guests will talk about for weeks to come. They offer everything from glow furniture to corporate events to themed events.
"We gave our two boys an anniversary event, and everyone wanted to know who decorated. This happened in 2012, and people are still talking about it to this day. My favorite part of owning a business is seeing the look on their faces from the decorations, brings joy to my team and me."
---
Hairston & Associates Insurance Services serve clients that own their homes or renting as well the self-employed business owner or just your everyday client needing insurance for their auto, life, Medicare, flood annuities, and more.
"I started Hairston & Associates Insurances Services because I wanted to help more people. I was limited to insurance coverages and carriers. Becoming independent opened up an array of additional products and services which allowed me to expand my services."
---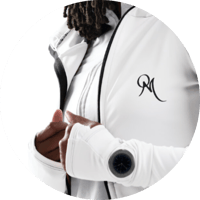 ObservaMé® designed and submitted for patent registration, a dry-fit active apparel line with a wrist opening for performance devices and watches. After a year of research and development, in 2016, Fultz-Robinson launched ObservaMé®, a one-of-a-kind line of outdoor athletic apparel for men and women. Although located in Tampa, Florida, the company serves consumers nationally and internationally through an e-commerce distribution system. ObservaMé® focuses on giving people who are new or restarting a healthy lifestyle journey the tools needed to not quit.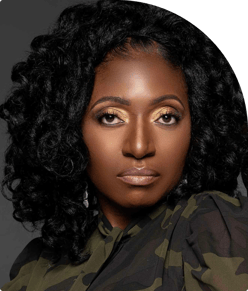 "On December 17, 1999, one year after graduating from law school and becoming a licensed attorney, I (Fultz-Robinson) attempted suicide. I tried to overdose on sleeping pills. I was diagnosed with major depression. As a part of my treatment plan, I was prescribed pills. PILLS, can you believe it?? That was NOT the answer for me to get better. I traveled up and down the hills of my emotions over the years while I tried to find unconventional ways to treat my lifetime condition. In 2011, I decided to start running for my life I was running from my overweight condition, potential diabetes, potential hypertension and more importantly, for my mental health. In my health journey, I became a marathoner. I ran races around the world. One thing I know for sure, is that people who suffer from an emotional and mental illness will react to any set-back or obstacle, regardless of size, and make it a reason to quit trying. I always strive to eliminate obstacles before they are encountered.
As a marathon runner, I know that training happens under many weather conditions (especially fall and winter temperatures), and access to fitness tracking devices should not be a distraction or obstacle. The ObservaMé® design concept was born during one of my 15-mile training runs and after constant aggravation from tugging at the sleeve of the shirt to gauge her distance, heart rate, location, pace, and time for the training."
---
Education Media LLC is a cutting-edge FinTech, EdTech, and FERPA-compliant company that is revolutionizing technical arts education through its online learning and personalized digital curricula. The company operates through a network of nonprofits, for-profits, government and education agencies, artists, consultants, and industry professionals to provide professional quality technical, arts, and trades training, economic regeneration, and cultural innovation in underrepresented communities.
"Working as an independent contractor, I started the business by developing technical arts curriculum and licensing it to various school districts. Developing partnerships with business and industry leaders are not only essential for keeping programs relevant, but it is also a powerful way to ensure program growth. Industries are looking for viable programs that positively impact communities, and these programs need industry support. Not only do we create these programs, but we connect the industry to communities and make an impact."
---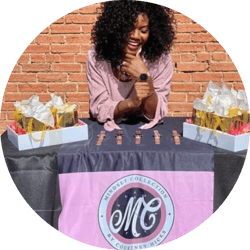 Mindset Collection offers luxury watches for the ambitious woman to keep her focused on her time, her mind, and her grind, all while looking fabulous at the same time!
"I started Mindset Collection so that I could have more freedom at home with my kids. I was just a mom looking for a way to work for myself and wanted something I could do at home. I decided to shift my mindset, believe in myself, and start a watch brand. Changing my mindset changed my life, and I wanted to create a product that would inspire other women to do the same. I also wanted something fashionable because when you look good, you feel good, and I wanted to be confidently able to go after my dreams.
---
The mission of KA! Empathogenics is to restore full-spectrum aliveness for all human beings through the power of plants. They offer 100% plant-based empathogenic supplements featuring kanna - a heart-opening succulent from South Africa that is clinically proven to activate an immediate sense of grounded energy, helping people feel more alive, capable, and connected as they navigate everyday anxiety and stress.
"Being an entrepreneur means you are stretching yourself every day, which I love. Being creative and leading a team towards a common goal is exhilarating, and seeing in real-time how my choices impact the business is both rewarding and a mirror for personal growth"
---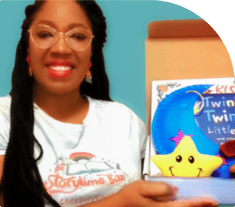 The Storytime Box is a unique children's book and activity subscription box, designed by an experienced teacher. Each box contains a children's book, learning & development info, and special perks such as toys and craft projects. Books and activities are carefully selected to enhance your child's literacy experience.
"As a former teacher and mom of 3, I created The Storytime Box to help children enjoy reading. I also wanted to help parents promote literacy and creativity at home. During the COVID shutdowns, many families lost access to schools and libraries. Without these important literacy resources, kids can lose important reading skills. The Storytime Box offers the convenience of books and educational activities delivered directly to their homes each month."
---
Lili and Daisy.Co vision is to offer luxurious quality home products. They believe everyone deserves TLC (tender, love, and care) at their fingertips. Their luxury home care products are handmade in small batches in their home.
"I decided to start Lily and Daisy.Co, to share a variety of luxury scented candles in premium gift boxes with a broad price range. We believe in fresh and clean products safe for everyone."
---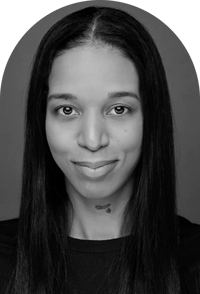 It is known that dreams are the seedlings of realities. As you inch closer to your reality, Shahini Fakhourie is here for those moments when you outwardly reflect who you are boldly, ethereally. Born out of music, art, and fashion, they are here to outfit the wardrobe of the collective creative: musicians, artisans, artists, shower-singers et al.
Shahini Fakhourie is on brand with your rock star vibes. In its fullness, the collection is pure roots, rock, and reggae. Just as each of us is never fully formed, we are always evolving. Shahini Fakhourie is here to evolve alongside the ebbs and flows of both your dreams and realities, making the evolution ever-fierce.
"I was working in the fashion industry and knew I needed to do this work, but under my own brand. Having a strong creative background, full autonomy over the creative process is important to me. While understandable, it was also something I could not find in the roles I worked in.
I bootstrapped my business through the first few years. Worked full-time in a few different companies until I got to a space where I was able to focus completely on the brand. I was also very fortunate to receive a few grants for the business along the way."
---
Regal Reflections provides photo booth experiences to Savannah, GA, and surrounding areas. They have 5 incredible booths that offer a variety of experiences.
"I started Regal Reflections to create a means to break free from my corporate job, give myself financial freedom, and have a legacy to leave behind for my children; all while building my skills, discovering my competencies, and providing a positive role model for my kids.
Watching Regal Reflections grow, and seeing its potential has been the most exciting aspect of owning a business. Seeing something that I built from nothing and watching it become something incredible gives me a sense of pride and accomplishment I've only felt with having children. I never imagined I'd ever feel that way about working!"
---
For women having a hard time starting their sustainable fashion journey, Trendy Seconds provides a highly curated experience offering garments from pre-vetted brands, and secondhand sites as well as repairing and repurposing services to keep their unwanted garments out of the landfill. Their mantra: Choose better, keep longer & repurpose.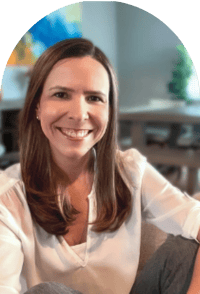 "One day, in the middle of a pandemic, I found myself staring at a closet full of clothes that I no longer needed. It was time to declutter and donate, but before I did that, I did a little research on what to do with my pre-loved items. I didn't want to leave them at some container bean, so I donated them to a local church.
Little did I know that this simple act of curiosity would change my life forever. As searched on Google, I stumbled upon a shocking truth about the fashion industry - it has a huge negative impact on the environment! As a mother, this hit me hard. I wanted my kids to have a better future, and I realized that my clothes were contributing to a major problem.
Determined to make a change, I made a decision to start buying secondhand clothes as a way of lowering my carbon footprint. However, my first experience online was overwhelming and left me feeling defeated. I struggled to find clothes that I liked and that were in good condition. It seemed like an impossible task, and I almost gave up.
But I knew that giving up was not an option. I wanted to be part of a movement that prioritized sustainability and responsible consumption, so I started to look for new, sustainable products. This was when I fell into a rabbit hole of confusing terms and gray areas. It was difficult to navigate, and I realized that this was a common problem that many people faced.
That's when the light bulb went off - I realized that if we wanted to make responsible fashion consumption the new normal, we needed to make it as easy as possible for consumers. And so, Trendy Seconds was born. A platform that would provide consumers with an easy way to shop for sustainable and secondhand fashion while having access to services of care & repair to extend their lives, as well as resources to repurpose their unwanted garments to keep them out of the landfill.
As I look back on my journey, I am grateful for being able to dedicate my time and efforts to a cause that's bigger than myself. A cause that has children in mind. We have a long way to go, but little by little, Trendy Seconds has become a community of like-minded individuals who are committed to making a positive impact on our people and planet through their wardrobes."
---
Pretty Peacock Paperie is a woman-owned small business that provides lighthearted and fun stationery for people who love life. They believe in celebrating good times, with good people, over good wine. Life is incredibly short, and they believe that we should celebrate all of the moments, both big and small. It is through that mindset that Pretty Peacock Paperie was originally born.
Owner and artist Natalie realized how precious life is after a near-death experience birthing her daughter. It took six months to completely heal, and in that time, she experienced postpartum depression. Through a solid support system and talk therapy, she was able to re-ignite her love for life and art after she was gifted an art class at a local museum.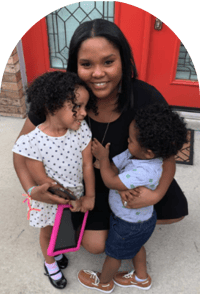 Walking into the familiar surroundings of an art studio, Natalie remembered that she was so much more than a mom who went through trauma. She remembered she was an artist with a love to create and to spread happiness. With a new lease on life, the greeting card line was born. In this stationery and gift line, you will find funny, lighthearted, and uplifting messages.
They approach all of their designs with a fun mindset and with the hopes of uplifting and connecting hearts. These are the cards and gifts you are excited to send because they are so relatable to everyday life and people. Originally the line was meant as the affirmations Natalie needed to hear during a dark time. Slowly but surely, she realized other people needed to hear these messages as well. Our overall goal is to bring people together. If you would like to connect with a loved one via snail mail, you can find their line and almost 200 retail partners nationwide, or you can shop online at www.shopprettypeacock.com.
"I bootstrapped and funded my business. I had income from freelance graphic design clients. So I used those profits to begin and grow Pretty Peacock Paperie. Every day is different! I love that I can be an artist one day, and then a fierce saleswoman turned social media personality the next day. I know it can be overwhelming for some to switch gears every day, but I personally love the variety. Wearing different hats keeps me going and focused."
---
Fouta Harissa is a women-owned, made-in-Tunisia textile design studio specializing in modern North African foutas. Always handwoven by master artisans from 100% upcycled natural fiber yarn, they focus on transforming artisan futures and pushing the boundaries of sustainability through limited-edition, aseasonal collections of hand-loomed textiles.
Their signature fouta is a direct descendant of the foutas that have been used in North African hammams and homes for over a century. Beyond a staple of our childhoods, it's a resilient go-everywhere, do-everything textile that's a towel, a shawl, and a picnic blanket all in one. This cross-context versatility, our connection to the Tunisian artisan community, and our forward-looking aesthetic make Fouta Harissa uniquely suited to ours, and our customers' modern lives. Since 2019, they've been designing and releasing 3-4 collections each year.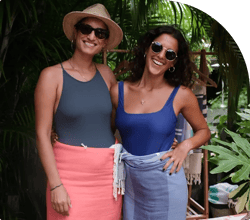 "Myself, Alia, and my co-founder, Lamia, are Tunisian-American, and Fouta Harissa is the union between our heritage and our shared passion for high-quality designs that are as beautiful as they are versatile. In our world of fast fashion and industrialization, it's increasingly difficult for consumers to find high-quality products with the transparent origin and creation stories; just as small, community-sustaining businesses at the heart of many cultures–in our case, traditional Tunisian handweaving–are squeezed out of the market by fast-fashion and industrialized stand-ins.
We started Fouta Harissa to foster an artisan-first, design-focused approach–paying above living wages, creating apprenticeship programs that grow hand-looming knowledge, and presenting traditional craft as a viable career, all while making our collections of exceptionally crafted foutas available to an expanding base of design- and sustainability-minded customers. We exist between our two cultures - traveling to Tunisia every year to work directly with our team of artisans and communicating with partners in our dialect of Tunisian Arabic, all while navigating the marketing and competitive sales industry in the US."
---
LOKA.HAUS is a sustainable luxury lifestyle brand that designs & produces apparel, jewelry, beauty, & art. Their focus is a sustainable versatile luxury; the idea behind the brand is that their products are created to meet multiple needs, whether working out, going to work, or going out (work/lounge/play), and encourage consumers to purchase fewer products that last longer to meet a greater number of consumer needs.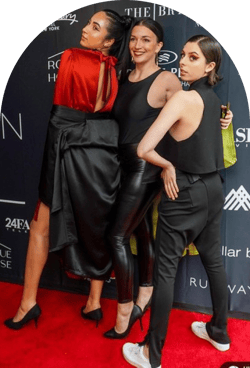 They utilize ethical production, and sourcing, & are working toward full traceability. They strive to end fast fashion not only through their products, but through their community - educating consumers on how their purchasing behaviors can positively impact the economy & environment (through blog & community efforts), being part of the greater change. They also give back to non-profits in DEI, sustainability, and gender rights.
"I am passionate about giving back to the community & changing people's perspectives on purchasing with equitable brands & uplifting consumer voices. The only way to change the industry & economy is to teach people that they have the power of incremental change both through their existing consumer behaviors and through their local communities. LOKA.HAUS is the culmination of my graduating project from UT Austin - a sustainable fashion line that I dreamed up over ten years ago. Ten years ago, I wasn't sure how to start my own brand, and during the pandemic, I was given the opportunity of time to focus on what I truly wanted to do. I utilized my furlough from work to start LOKA.HAUS and haven't stopped since."
---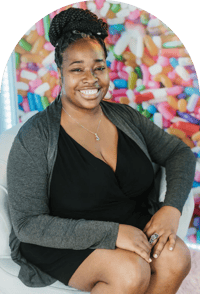 BNLS Store is your source for home and office decor! They are a woman-owned small business that sells home and office decor for the modern, empowered woman. They offer a wide range of products, from Coffee Mugs to Canvas Art, Wall Clocks to T-shirts, Throw Pillows to Scented Candles, and so much more.
Their Message: Be inspired to make your home and office spaces a more inviting environment for yourself and/or your customers. Owner and founder Pam Brooks created this shop to highlight women of the professions to which she has dedicated her life. This is because boss-lady entrepreneurs, lawyers, paralegals, and notaries public deserve to be recognized and represented.
"I started my business to empower professional women such as myself. Representation matters."
---
Advice For Other Women Business Owners
"Make sure you have thoroughly researched and created a plan (including financially) before you begin your business. Ensure you have the finances in place before you try to grow your business. Remember that ultimately it is up to you. When you don't have a plan, then your plan is to fail. Don't allow that to happen. Don't listen to the naysayers or the criticism you may receive. Don't allow that to stop you. Be smart! Listen to sound advice! Find joy! And stick with it!" - Christanne Wright
"I've started businesses from scratch and learned so much through that process. I don't really have any regrets but I've reached a place where I can't continue doing the same thing. I've lost so much money but gained so much knowledge. I can't go to the places I'm trying to go without funding. Find a mentor when you start that can teach you about creating wealth and not just making money. Get a lawyer and protect yourself. Always have integrity because most people don't and it will set you apart. Mentor and truly value your employees and their personal and professional growth." - Annie May
"Never give up and never let anyone talk you out of your dream." - Suzanne Novak
"My advice to other women is to take everything step by step and try to concentrate and solve one challenge at a time. Otherwise it can be incredibly overwhelming and you can find yourself getting nothing done. Also, be clear on how you want to spend your dollars as things can add up and everyone wants to pitch you their services. Not everything is worthwhile, especially if you are still a young and small brand. Don't have FOMO if you aren't at a certain event or on a certain online sales platform. Do what's best for you at the point you are now with the resources you have and as you grow those things will come." - Stefanie Garcia Turner
"I would say to be open to constantly learning new things. It takes more than being a master at your craft to run a business. It is also not as hard as it may seem to be! The goal is to consistently take it one step at a time. And know that failing is apart of growing! Never give up on your goals. You can achieve anything you set forth to becoming if you just keep moving forward! You owe it to yourself to become everything you imagine to be with no excuses." - Kayla Robinson
"The perfect vision you have of your business won't necessarily be achievable on day one. It is important that you just start anyways. New unexpected hurdles will present themselves regularly, so just be flexible and don't let them stop you from moving forward! You are more capable than you think and it's ok to make mistakes, that's where the growth happens." - Lindsey Brown
"For women who are starting and/or growing their businesses, remain PERSISTENT. Don't give up on your dreams or vision. You have the ability to be successful as long as YOU don't say NO to yourself and don't allow YOU to stand in your way. Go get it!" - Karen Fultz-Robinson
Grow Your Business With Fundid
At Fundid, we spend our time thinking about what the world would look like if the 80% of businesses that have under 10 employees had access to the capital they needed to grow and thrive.
We're providing a solution to these business owners through our Business Finance Platform, which connects business owners to business capital, the Business Building Card, business grants, and additional growth resources and guides.
Create your free account today.