Why Advertise With Fundid?
Who We Are
Fundid is redefining how small businesses understand and access capital.

We do this through our site, where business owners can access educational content, apply for business grants, and find funding opportunities through our lending partners.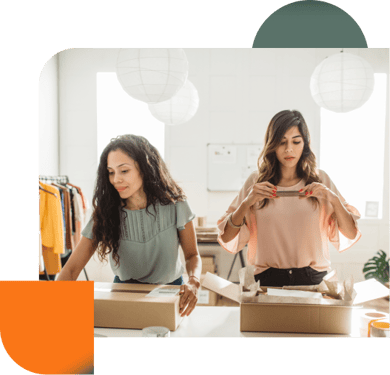 Whom We Serve
We serve businesses with fewer than 10 employees who are often overlooked by traditional financing systems making it difficult for them to get the capital they need.
These businesses make up 26 million+ of the companies in the United States. They include 98% of all women-owned businesses, are the backbone of our economy, and are, in aggregate, an absolute giant in the marketplace.
Join Our Mission
We are building a trusted ecosystem of similarly missioned and like-minded partners to fulfill our customers' wider business needs.
If you are a business that supports small businesses and business owners, we'd love to advertise your offerings to help you reach new audiences and expand your growth.
Reach More Small Business Owners With Fundid.
By advertising with Fundid, you can reach a highly engaged audience of small business owners who are actively seeking funding and tools to support the growth of their businesses.
We offer a variety of advertising options to suit your needs, including sponsored content, podcast sponsorship, email marketing, and more. Fill out our form to get started!