Using business loans can help you smooth out cash flow, grow your team, invest in new products or services, and more if you are a business owner. That said, the term business loan encompasses a variety of financing options. When you're focused on running a business, knowing where to start and how to choose the right loan for your business can be difficult. To help, we created this guide to loans for business owners, including what types of loans you can get, how to determine if you qualify, where to get small business loans, how to apply, and everything in between.
What is a Small Business Loan?
A small business loan is financing that will help a small business owner bring money into their business to fund current or future business activities. It can also help aspiring small business owners start their business or buy an existing one. All small businesses will need financing at some point, which is why there are many options for small business loans.
Sometimes a small business owner will choose to finance their business using a personal loan instead of a business loan, but doing so means that their personal and business finances are not separate, which can hurt them later on.
How to Use a Business Loan to Grow Your Business
Small business loans have more uses than starting a small business; they can help an existing small business grow. There are many ways a small business loan to help your business grow and expand.
Smooth Our Cash Flow
Businesses need money, and small, growing companies often need help with their cash flow. With small business loans, you can smooth out your cash flow to help your business become more stable as it grows.
Purchase Equipment
Quality equipment is costly. It pays to invest in good equipment that will last a few years instead of buying something cheap you will need to replace next year. But what should you do if you do not have the money to buy equipment? Small business loans are a great way to help you buy the equipment your business needs to grow and thrive. There are even business equipment loans specifically designed to support a small business with this.
Open a New Location
If your small business is growing and you want to open a second location, a small business loan is a great way to help make that a reality. You can purchase the new site with financing.
Purchase Inventory
If you are a product-based business, you will likely need to keep inventory to sell to your customers. If cash flow is an issue when you need to restock your stores or supply chain delays have raised the purchase prices, a loan can smooth things out and allow you to buy inventory for your business.
Expand Services or Products
An easy way to grow your business is to add additional products or services. Often this may require extra inventory, hiring new employees, or advertising your latest products and services. Business loans can cover all of these costs.
Hire New Employees
To hire the best talent in your industry, you will need to offer them competitive wages. Many growing businesses need more cash flow to bring on additional employees that would help increase their revenue. It can feel like a bit of a catch-22. The good news is that getting a small business loan can help provide the funds to bring on new employees to help you grow.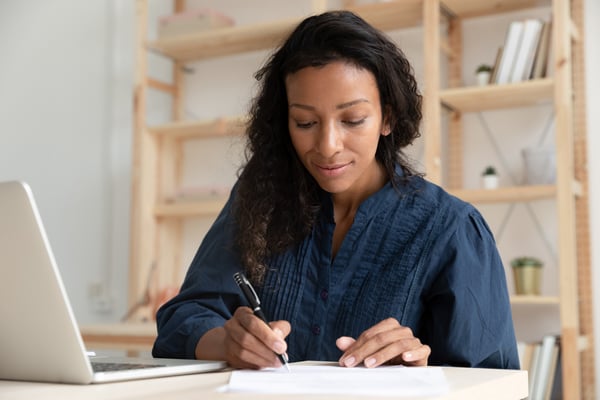 How Does a Business Loan Work?
Small business loans usually cost between $5,000 and $500,000, though sometimes they can be more. They have varying repayment terms that can be as short as three months and potentially as long as 25 years.
A small business loan is structured so that a lender will give money to the business owner, which they have to pay back with interest over a period determined before the loan is given to the business.
Some lenders will add extra fees to the loan on top of the principal loan amount and the interest. The fees can vary drastically depending on the lender and the type of small business loan you are getting, but they are intended to cover the lenders' costs for making and giving you your loan.
There are several types of small business loans, each with different loan limits, repayment timelines, and other requirements you need to qualify. We will look at all of them more closely later on.
What is the Interest Rate on a Business Loan?
The interest rates for a small business loan can vary, but they average between 3.19 percent and 6.78 percent at banks, according to data from the Federal Reserve.
A loan from U.S. Small Business Administration (SBA) usually ranges from 7 percent to 9.5 percent.
Online lenders can have lower interest rates, but they also do not have the qualifications that banks do, so sometimes, they can be significantly higher than the cap for a bank.
The financial health of your business can also impact your interest rates, as can any collateral you use to secure your loan.
How Does APR Impact a Small Business Loan?
APR is an acronym you often see when looking into loans, but it is not always clear what APR is. APR stands for Annual Percentage Rate, the "yearly interest generated by a sum charged to borrowers." You can use APR to compare against different lenders when shopping for small business loans.
However, it is important to note that only some lenders use APR when they quote you the costs of the loans. Some lenders will simply give you the interest rate that you will be charged monthly. You may also see some lenders using a factor rate instead of an APR, and it is common for a factor rate to be a high APR.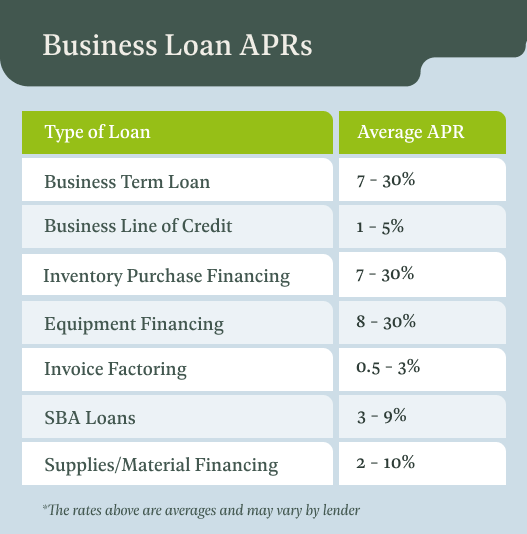 Who are Small Business Loans For?
Small business loans are suitable for any small business that needs financing to start, grow, or expand its existing business.
Are Loans a Good Funding Option for Small Businesses?
Loans can be an excellent way for small businesses to get financing when needed. There are also other options, including a business line of credit and business grants.
Does a Business Loan Require a Personal Guarantee?
Some lenders will require you to give a personal guarantee to secure a business loan, but there are ways to get a business loan without a personal guarantee. A personal guarantee is where you give the bank the right to repossess your personal assets if your business cannot repay the loan for some reason.
FURTHER READING: Should You Commit to a Personal Guarantee for a Business Loan?
Types of Business Loans
As we mentioned, several business loans are available for small businesses. Below are some of the top loan types for small businesses.
SBA Loan
The SBA has multiple loan programs, but the most popular is the SBA 7(a) loan. With a 7(a) loan, the loan itself is partially guaranteed by the SBA, but an SBA-approved lender is the party that actually delivers the financing. You can borrow between $20,000 and $5 million from the SBA, with a maximum term of ten years.
Part of what makes the SBA 7(a) loan so popular is that it offers interest rates below the current market rates. The one downside to SBA Loans is that they tend to have a long, drawn-out application process, which makes this option less ideal if you are in a pinch and need financing soon. The loan process often can take up to three months, so while the SBA Loans are great, they are not the right place to seek emergency funds.
FURTHER READING: A Guide to SBA Loans: How Do They Work?
Term Loan
Term loans are one of small businesses' most basic, flexible, and common loan types. You can use a term loan for almost any aspect of your business, including everyday expenses, equipment purchasing, and even marketing expenses.
These are usually issued fast, with turnarounds sometimes as little as one day. The interest payment on a term loan is tax-deductible, making it an attractive choice. You will most likely need to include something for collateral to secure the loan. They can have a duration of as little as three months, and over three years, depending on the terms you agree to when you get the loan. However, sometimes you can extend the term loan duration after the fact.
FURTHER READING: 9 Benefits of A Business Term Loan
Microloan
Microloans are smaller loans that are less than $50,000; usually, they average about $13,000. If you have a one-time expense for your business, these can be a great choice to get the money you need. Some microloans are through the SBA, and nonprofits or government programs may offer others. Microloans usually require collateral.
Merchant Cash Advance
Technically, a merchant cash advance is not a small business loan, but it works similarly. When you get a merchant cash advance, you request financing based on your future revenue. In a way, you are putting up your future sales as collateral. The amount you can get from a merchant cash advance depends on your average monthly credit card sales, and the terms are usually anywhere from 90 days to over two years to repay. A merchant cash advance can be a risky type of financing because you can only partially predict the future, and the interest rates for these loans are often high.
Working Capital Loans
A working capital loan is a short-term loan to help a small business cover its everyday expenses. You can use it to pay another debt, cover payroll, hire new employees, invest in marketing, and more.
We're partnering with Accion Opportunity Fund (AOF), a non-profit financial support system that provides business owners – predominantly entrepreneurs of color, immigrants, and women - with access to capital, networks, and coaching.
AOF working capital loans are ideal for small businesses and sole proprietors that meet the following criteria:
At least one year in business
Annual revenue of at least $50,000
Located in all U.S. states except Montana, Vermont, Tennessee, North Dakota, South Dakota, and the District of Columbia
570+ FICO credit score
Line of Credit
A line of credit is structured similarly to a credit card. You receive a specific credit limit, which you can draw from when necessary. It ensures you have funds if an emergency happens, like a piece of equipment needing replacing. You do not need to offer collateral to qualify for a line of credit, but these can be difficult to qualify for.
Business Debt Consolidation Loan
A business debt consolidation loan is a loan that allows you to merge the balances on your business loans, cash advances, and lines of credit. Doing so will enable you to only make a single monthly payment instead of having to make multiple payments for each thing. These can be beneficial, but they also come with some risks. You may not be able to secure a lower interest rate on your consolidation loan, and consolidating could extend the length of your loan, so you pay more interest over time.
Debt consolidation is similar to refinancing your business loans. Still, when you refinance loans, you replace one loan with another, which is different from consolidating your debts into a single loan.
Equipment Financing
A commercial equipment financing loan is the way to go if your business needs equipment. Businesses can only use this type of loan to buy equipment, though you cannot use them for anything else. You can secure up to 100 percent of the cost of the equipment you buy with the loan. Often lenders will require you to use the equipment you are buying as collateral for the loan, but the interest rates for these loans can be favorable.
FURTHER READING: Business Equipment Financing Loans
Commercial Mortgage Loan
A commercial mortgage loan is a loan to purchase real estate for your business. These loans are advantageous for starting a new business or buying a new location for your existing small business. These can be expensive upfront, and lenders often require good credit. Some will also require the company to have been running for two years, making this a difficult loan to obtain when you start your business.
Startup Business Loan
A startup business loan is designed for a completely new business. They can give you up to $750,000 to help you start your business from scratch. Businesses can use a startup loan for equipment, inventory, payroll, etc. These loans can be challenging to qualify for, especially if you have low credit or few things to offer as collateral.
Business Credit Card
Business credit cards work similarly to personal credit cards. Based on specific criteria, you qualify for a certain limit, and you must make monthly payments. You can use credit cards for many continuing expenses, including utility bills, office supplies, and travel. If you have multiple employees who can spend on behalf of your company, a company credit card can be handy. The interest rates may sometimes be better with credit cards compared to other financing options, but many credit card companies offer purchase rewards.
Personal Loan for Business
When starting, you are able to use a personal loan to finance your business, which many small business owners do. Personal loans are often necessary because many lenders will only give business loans if you have a business history to prove you can repay the loan. However, there can be a considerable risk to the owner's personal assets, and sometimes it can be hard to qualify for a personal loan. They are usually only available for up to $50,000, so if you need more, you might have to seek other financing options.
FURTHER READING: Business Loan Interest Rates vs. Personal Loan Interest Rates: Which is Lower?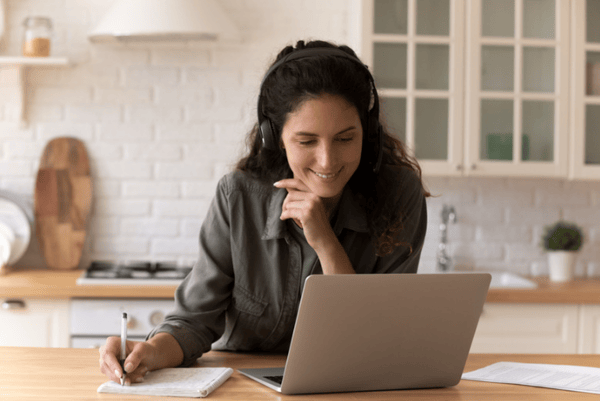 How to Get a Business Loan
The application process to get a small business loan will vary a little bit, depending on the specific loan type you seek. If you are looking for a long-term loan, you may have more paperwork than a short-term loan.
Take your time to look over your options before deciding what lender you want to work with to get a small business loan.
To get a small business loan, you need to apply with lenders, provide the required documents, and close the deal once your loan is approved. This process can take a few days or months, depending on the type of loan you are looking for, the loan amount, the lender, and other factors.
When getting a small business loan, these are the easy steps to it:
Decide the loan type you need.
Determine if you qualify for the loan.
Determine what you can afford for monthly payments.
Decide what you can use as collateral if it is needed to secure the loan.
Compare lenders.
Apply for a small business loan.
Where Can I Get a Small Business Loan?
There are a few options for getting a small business loan.
Banks
Banks are the traditional place to go when someone needs a loan for anything, either personally or for their business. You can usually secure a lower interest rate from a bank than from an online lender. However, these can be hard to qualify for, especially if your business is newer and you do not have the best credit.
Credit Unions
Credit unions are smaller than big banks, so they tend to offer individual services, which can be helpful when securing a loan. They also tend to not focus solely on your credit score and business financial history when determining if you qualify; they will look at other aspects of your business.
Online Lenders
There are a lot of online lenders to choose from these days who offer small business loans. These loans can be faster to obtain than loans through a more traditional lender, like a bank. These sometimes have higher interest rates than banks, but they are a great alternative if you need money fast or do not qualify for a loan through a traditional lender.
Peer-to-Peer Lending Sites
Peer-to-peer lending sites have become popular in recent years. The loans obtained through them come from groups of investors instead of from a single lender like other organizations. However, they often have a much higher interest rate. A peer-to-peer lending site is a middleman between the investors and you. They will pair your loan with a group of investors, who receive the interest you pay on your loan in exchange for providing the funds.
SBA Loans
The SBA has preferred lenders all over the country and tends to have strict requirements to qualify for a loan. These can be hard to qualify for, but they are worthwhile because they have lower interest and longer repayment terms. Plus, SBA loans are backed by the government.
How to Qualify for a Business Loan
There are several steps involved in qualifying for a loan for your small business that we have put into a few steps:
Build your personal and business credit scores.
Research the requirements before applying.
Have a business plan.
Determine what you can use as collateral if it is needed.
Know what your options are.
How Hard is it to Get a Small Business Loan?
The difficulty in getting a small business loan depends on the lender you work with, the type of loan you want, and the total amount you need. Your personal and business credit scores may also come into play, as well as your business's financial history.
What Does it Take to Get a Business Loan?
While the specific requirements that a lender has will vary, there are some things that traditional lenders will require to get a business loan:
Good personal and business credit scores.

Usually, a bank will require a personal credit score of 680 or higher, though other lenders may give you a loan with a lower credit score than that. If you have business credit, the minimum most banks will look at is 80 or higher, but it can be lower for other types of lenders.

Meet annual revenue and profit requirements.

A bank will look at your business's earnings, usually by looking at the bank account for your business and your income tax returns. If you need a bank account for your business, we recommend opening one. Banks usually have minimums for the annual

revenue and profits

a business needs to qualify.

How long you have been in business?

Banks look at your business history when deciding if you qualify for a loan. They often require at least two years of business, but some other lenders may require as little as six months.

Have a low debt-to-income ratio.

The higher your debt-to-income ratio is, the lower your chances that a bank will lend to you. To qualify for a loan, you need to have a low debt-to-income ratio; the exact ratio varies.

Have assets for collateral.

Many banks will require collateral for a loan, so you need to offer them something of value. The collateral can be business equipment, your business's real estate, or personal assets if necessary.

Have a business plan.

Banks want a well-written business plan with financial projections, why you need to loan money, your industry outlook, and competitive analysis.
When you apply for a loan, you provide your initial information, and you may be pre-approved for a certain amount. Then, if you are working with a financial institution, they will send your information to underwriters, who will look at everything in much more detail. If they need more information, be fast about getting it to them. From there, you will either be approved or denied for your loan, and they will give you the options for the terms of your loan — including the interest rate, monthly payments, and loan term.
Can you get a Business Loan with Bad Credit?
It can be challenging to get a business loan if you have bad credit, especially if you go through a typical bank. A good credit score is 680, and many banks have that as their minimum for a loan, though some will approve scores as low as 580. Your credit score is one of the most significant factors in whether or not you will get a loan if you go through a traditional lender.
Can I Get a Loan as an LLC? A Sole Proprietorship?
Absolutely! Both an LLC and a sole proprietorship are considered small businesses, and you can get a small business loan as either business type.
What are the Average Business Loan Amounts?
Small business loans can amount to as much as $500,000 or more, but the average loan amounts for a small business are:
SBA Loan: $107,000
Medium-Term Loans: $110,000
Short-Term Loans: $20,000
How to Get Approved for a Business Loan
Before you apply for a business loan, take the time to check the requirements of the specific loan you will be applying for and make sure that you qualify for it. You can easily filter the Capital Marketplace to find a lender that meets your business needs.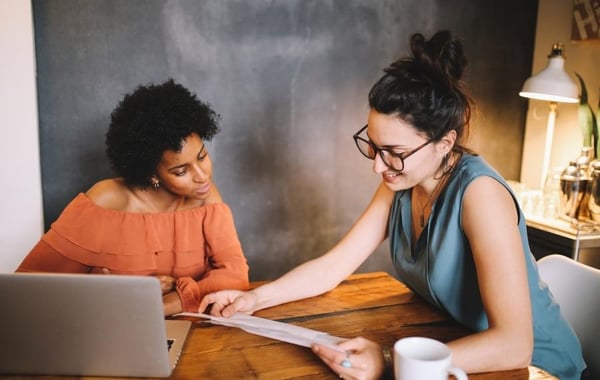 How to Apply for a Business Loan
While the specific application process can vary depending on the loan you want to get and your lenders, these are the basic steps to apply for a loan for your small business:
Decide where you want to apply for your small business loan.
Gather the business financial documents that the lender will require.
Review your application before you submit it.
Follow the instructions of your lender on the application.
What do you Need to Get a Business Loan?
Before applying for your small business loan, these are the documents that lenders will usually require from you:
Bank statements
Tax returns for yourself and your business
Business license and related permits
Employee Identification Number (EIN) — if you have one.
Balance sheets
Proof of collateral
A copy of your lease
Disclosure of other debts
Business ownership and affiliations
Business plan
Business insurance
Any legal contracts or agreements
Payroll records
Accounts payable and receivable
A copy of your driver's license or ID
We recommend having a separate bank account instead of using your personal account for business because it will help keep your finances straight and make it easier for lenders to review the transactions flowing in and out of your business.
How Do I Get a Small Business Loan?
To get a small business loan, you need to research the loan types that may work for you, look into the lenders you want to work with, and apply for the loan.
How Do I Apply for a Business Loan?
To apply for a business loan, follow these steps:
Gather your documents
Check your credit score
Write or update your business plan
Find potential collateral
Decide what type of loan you want
Determine how much money you need
Find a lender
Read through the terms and conditions before accepting the loan
How Long Does It Take to Get a Business Loan?
The timeline varies depending on the lender and loan type, but here are the averages:
Banks: 14-60 days
Online Lender: 24 hours to seven days
Peer-to-Peer Lending Sites: 24 hours to seven days
SBA Loans: 30-90 days
Fundid Capital: up to 72 hours
What If You Don't Qualify for a Business Loan
If you did not qualify for a loan, it could be disheartening, but there are some things you can do.
Try Another Lender
If you did not qualify for your small business loan, you can always try another lender or wait until you meet the requirements of the place you applied. If you are close to qualifying for the loan, you can talk to an advisor about your situation when you reapply and see if they can help you.
Wait Until You've Been in Business Longer
If you have not been in business very long, you may need to wait until you have been in business for more time. Most lenders require one or two years, but Fundid Capital only requires you to be in business for six months!
Improve Your Credit Score
If your credit score is low, you can work on improving it. You can do this by paying down your debts, keeping your balances low on your credit cards, and paying your bills on time. When working on building your credit score up, avoid doing things that will impact it, like buying a new car.
Improve Monthly Revenue
Improving your monthly revenue can be difficult, depending on your industry, but you can try some of these things to help:
Spend more time focusing on repeat customers
Offer a complimentary service or product
Offer discounts and rebates
Try new marketing strategies
Evaluate your digital presence
Try Grants
Grants can be an excellent source of financing for a small business, especially since you do not have to pay them back as you do with loans. However, because grants are essentially free money, they have a lot of competition. We have a Grant Marketplace where you can find many grants to apply for.
Common FAQs About Business Loans
Is a small business loan secured or unsecured?
Depending on the lender and the loan, small business loans can be both secured and unsecured. A secured small business loan is backed by collateral and assets, whereas an unsecured loan is not.
Is a small business loan fixed or variable?
A small business loan can have either a fixed or variable rate. A fixed-rate loan means that the monthly payment and interest rate will not change over the life of the loan. A variable loan is tied to the market rates, so your rate can rise and fall over the life of the loan; this can make budgeting more difficult.
FURTHER READING: Fixed vs. Variable Loans: What's the Difference?
What is the average interest rate on a business loan?
Currently, the average interest rates of a small business loan are between 3.19 percent and 6.78 percent at banks, but this can change as the market does.
Is a business loan considered income?
No, most business loans are not considered income because you have to pay them back.
Need Funding for Your Business?
Need funding to grow your business? Fundid is re-imagining how businesses get the funding they need to grow. Search the Capital Marketplace to find a business lender that will meet your business needs.