Grant Amount : Up to $5,000
About
The Startup Junkie Foundation launched on June 4th a new program entity called the UpStart Thrift Store, located at 235 Main St, Farmington, Arkansas. This entity is run by an all-volunteer team. UpStart Thrift resells donated clothes and home goods at very affordable prices.
All of the proceeds, after rent and utilities are covered for the store, will be used to fund Kiva loans and small business grants to entrepreneurs and small business owners in Washington County.
UpStart Thrift will do competitively awarded grants of up to $5,000 to small business owners in Washington County. The Upstart Thrift team will work with the Startup Junkie Foundation leadership to select the awardees based on the merits of their application.
How do I Qualify?
An eligible business must:
Be operated in Washington County, Arkansas
Been in business for more than one year
Be in good standing with the state of Arkansas


About the Grantor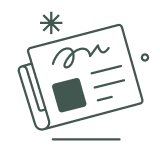 Demand for business loans in the US is starting to pick back up, with an increase in commercial and...
Your business needs customers, and in order to get customers, you need to promote your business.
When it comes to running a business, there are a lot of important decisions to make, including how...