Grant Amount : $15,000
About
Created to help bridge the funding gap for women founders, the Stacy's Rise Project has been connecting and empowering small business owners for years. But Stacy's Pita Chips wasn't always a household name. Marketing, mentorship and monetary support helped this brand rise from a humble sandwich cart to the nation's supermarkets. And it's these same resources that today's entrepreneurs need to succeed – now, more than ever. So that's exactly what Stacy's is offering to 10 women in their journey to make their dreams a reality with the latest iteration of the Rise Project.
How do I Qualify?
The business you're applying for at least 50% woman-founded or currently 50% woman-owned.

A woman founder or woman co-founder of the business
About the Grantor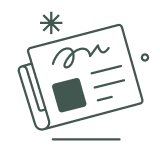 Demand for business loans in the US is starting to pick back up, with an increase in commercial and...
Your business needs customers, and in order to get customers, you need to promote your business.
When it comes to running a business, there are a lot of important decisions to make, including how...