Grant Amount : Up to $10,000
About
Montgomery County's Small Business Rental Assistance Grant Program - Phase 2 will provide grants to small businesses in qualifying industries to support rental costs, both current and arrears rent payments. The grant is intended to mitigate the injury experienced by Montgomery County businesses due to the pandemic, especially in light of the extended duration of the hardship.
The application period is open until September 30, 2022.
How do I Qualify?
Eligible businesses must meet the following requirements:
Geography
Business must have a p

hysical location(s) only in the c

ounty;

OR

County-based locations account for more than 50% of the businesses total number of

employees;

OR

County-based locations account for more than 50% of business's gross sales.
Lease
Businesses must have a commercial lease in the County
Revenue
Must have received $500,000 or less in annual revenue prior to COVID-19
Must be able to demonstrate a revenue loss

due to COVID-19
About the Grantor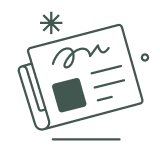 Demand for business loans in the US is starting to pick back up, with an increase in commercial and...
Your business needs customers, and in order to get customers, you need to promote your business.
When it comes to running a business, there are a lot of important decisions to make, including how...