Grant Amount : Up to $25,000
About
A local grant program offers funding to support Black and Latinx-owned small businesses in Winston-Salem and Forsyth County. The Minority Business Enterprise (MBE) grant fund is focused on improving business success, job retention, and job creation for minority-owned businesses.
Grants up to $25,000 are available.
Eligible uses of grant funds are special projects and general operating expenses such as salary, wages, lease, rent payments, working capital, and capital expenditures.
How do I Qualify?
Businesses must be Black- or Latinx-Owned.
Businesses must be located in Forsyth County and in operation as of January 1, 2022.
Businesses' gross annual sales must not exceed $1 million.
Businesses must have at least 1 but not more than 25 full-time employees.
Applicants should read the entire criteria and gather supporting documentation before submitting an application.
About the Grantor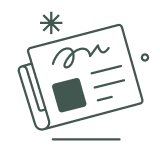 Demand for business loans in the US is starting to pick back up, with an increase in commercial and...
Your business needs customers, and in order to get customers, you need to promote your business.
When it comes to running a business, there are a lot of important decisions to make, including how...