Grant Amount : $1,000 - $5,000
About
Grants of up to $5,000 to Wisconsin small businesses in eligible locations for assistance during the Coronavirus (COVID-19) health crisis. The purpose of grants is to increase the sustainability and resiliency of local businesses by supporting new projects. Applicants should be small, locally owned, retail, restaurant, or personal service businesses with 1-20 employees that are located in La Crosse County.
The Small Business Resiliency Fund will provide cash grants to help cover costs of projects that reach customers in new ways. Businesses must demonstrate economic injury as a result of the crisis, whether they have been forced to close or are operating at an extremely reduced capacity. The fund will prioritize businesses that have been unable to access other relief funds for any reason.
Grant Benefits:
Cash grants to help cover immediate financial needs as small businesses work to adjust their methods of reaching customers during the COVID‐19 pandemic and beyond.
Referral to other Launch La Crosse Partner programs, including assistance with sustainability plans and connections to other resources.
How do I Qualify?
To be eligible for a Launch La Crosse Small Business Resiliency grant, businesses must be executing a project or shift in their delivery or distribution models that are necessary to ease public health concerns due to the COVID-19 pandemic. Examples include, but are not limited to, heaters/equipment to sustain outdoor operations, supplies, software integration for e-commerce or social media events, etc.
About the Grantor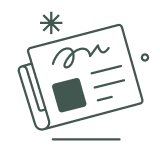 Demand for business loans in the US is starting to pick back up, with an increase in commercial and...
Your business needs customers, and in order to get customers, you need to promote your business.
When it comes to running a business, there are a lot of important decisions to make, including how...