Grant Amount : Varies
About
The Latino Business Grant Program
includes
$150,000 in funding to support Latin-owned businesses in Holyoke, Massachusetts that were affected negatively by the pandemic. The program is funded through the state's allocation of American Rescue Plan Act funds. Local organization Partners for Community is partnering with local chambers of commerce and state representatives to fund and facilitate the program.
How do I Qualify?
Latino owned micro-businesses in Holyoke, Chicopee, or Springfield who have experienced negative economic impacts because of the Covid-19 Pandemic are encouraged to apply.
About the Grantor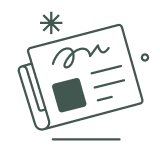 Demand for business loans in the US is starting to pick back up, with an increase in commercial and...
Your business needs customers, and in order to get customers, you need to promote your business.
When it comes to running a business, there are a lot of important decisions to make, including how...