Grant Amount : $250
About
HUGs (Helpful Unfettered Gifts) are $250 strings-free micro-grants – aka "Love Bombs of Cash" – awarded monthly to non-profit and for-profit creative initiatives in Charlotte to help propel the project forward or remove a small obstacle to its overall success. This is real money, making a real difference. All of it is at work today in the Queen City.
About the Grantor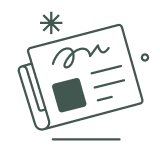 Demand for business loans in the US is starting to pick back up, with an increase in commercial and...
Your business needs customers, and in order to get customers, you need to promote your business.
When it comes to running a business, there are a lot of important decisions to make, including how...