Grant Amount : $2,500
About
Bergen County, New Jersey is
opening
a new small business grant program with its allocation of American Rescue Plan Act funds. Eligible businesses can apply for up to $2,500 to cover expenses resulting from pandemic related closures or interruptions. Priority will go to businesses that are registered as Women Business Enterprise, Minority Business Enterprise, Veteran-Owned Small Business, or a Service-Disabled Veteran-Owned Small Business with the state. Grants will be awarded on a first-come, first-served basis.
How do I Qualify?
To qualify for the Bergen County ARP Small Business Grant Program businesses must fall under the following criteria:
The business must be located within Bergen County;
The business must be owned by an individual, a partnership, a corporation, or a limited liability company;
The business cannot have more than 5 full-time equivalent employees as of the first quarter of 2022;
The business must have experienced a loss in gross revenue between 2019 and 2020, as evidenced by Federal tax returns;
Non-profit organizations, real estate holding companies, and businesses behind on their tax payments are NOT eligible.
About the Grantor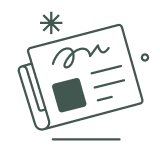 Demand for business loans in the US is starting to pick back up, with an increase in commercial and...
Your business needs customers, and in order to get customers, you need to promote your business.
When it comes to running a business, there are a lot of important decisions to make, including how...