Grant Amount : $10,000
About
Together with IFundWomen, Johnnie Walker is continuing to fund, mentor, and champion trailblazing women-owned businesses by awarding 10 businesses each with a $10,000 grant, so apply today!
How do I Qualify?
• Must be in business for at least 2 years, located in the United States, and generate a minimum of $25k in annual revenue
• Must be a majority women-owned business
• Must not be an alcohol-beverage brand or a business that sells or distributes alcohol
• Applicants must be 21 or older in order to be considered for this grant program
• Applications are being accepted through December 31, 2022, at 11:59 pm PST.
About the Grantor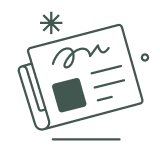 Demand for business loans in the US is starting to pick back up, with an increase in commercial and...
Your business needs customers, and in order to get customers, you need to promote your business.
When it comes to running a business, there are a lot of important decisions to make, including how...