Grant Amount : $10,000
About
In partnership with Hello Alice and the Global Entrepreneurship Network, FedEx has launched the FedEx® Entrepreneur Fund to provide $300,000 in grants and educational resources to help entrepreneurs in the United States gain access to the funding, resources, and networks they need to help their businesses succeed.
The FedEx® Entrepreneur Fund will award thirty (30) $10,000 grants to military-connected entrepreneurs and/or entrepreneurs with disabilities.
Applications are open now through October 7, 2022, at 6PM ET.
How do I Qualify?
To be eligible, a business must be majority (51%+) owned and operated by entrepreneur(s) with disabilities or majority (51%+) owned and operated by military-connected entrepreneur(s) (military family members, military spouses, active duty, or veterans).
About the Grantor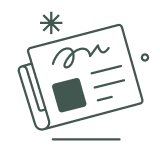 Demand for business loans in the US is starting to pick back up, with an increase in commercial and...
Your business needs customers, and in order to get customers, you need to promote your business.
When it comes to running a business, there are a lot of important decisions to make, including how...