Grant Amount : $1,500
About
The York County Economic Alliance, and the BLOOM Business Empowerment Center, in partnership with Main Street Hanover are pleased to present the 2022 Hanover BLOOM Grant Program.
The Bloom Grant Program was created in 2018 to help businesses address a tangible need that will help them improve productivity, expand their services, or grow to the next level. The Hanover BLOOM Grant Program seeks to provide micro-grants to small businesses in Hanover for projects that will continue that mission. Since its launch, 129 BLOOM Grants totaling $333,978 have been distributed to small businesses/organizations in York County, Downtown York, York County Trail Towns communities, to women-owned businesses, start-up entrepreneurs, and graduates of the BLOOM Small Business Development courses, with 54% of grants going to businesses owned by persons of color and 65% going to women-owned businesses.
How do I Qualify?
Businesses for this Downtown Hanover grant program MUST be located within Downtown Hanover and must have revenue generated as of June 30, 2022. See the map here -

https://www.yceapa.org/wp-content/uploads/2022/09/Downtown-Hanover-9-8-2022.pdf

Applications should be for projects that will improve productivity, expand/improve services, or grow to the next level in the businesses' respective area

Applicants cannot have more than 50 full or part-time employees.

Applicants must match 10% of the grant's capital value to show commitment to the project being funded.

Grant recipients must use the allocated funds within 6 months on the approved expense.

Preference will be given to companies that use local businesses to fulfill the grant implementation, where applicable.

Applicants cannot be an employee or board member of Main Street Hanover, YCEA, or affiliate board; cannot be a family member of an employee or board member;

While we encourage past BLOOM recipients to apply again for new initiatives, priority shall be given to those who have not received prior BLOOM grants.

Only for-profit businesses are eligible. Non-profits are not eligible.

Applicants cannot be a federal, state, or municipal elected or appointed official
About the Grantor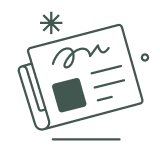 Demand for business loans in the US is starting to pick back up, with an increase in commercial and...
Your business needs customers, and in order to get customers, you need to promote your business.
When it comes to running a business, there are a lot of important decisions to make, including how...