Grant Amount : Varies
About
Community Development Block Grant (CDBG) funds are an important tool in supporting small Kansas communities. Now, as communities come together in their response to COVID-19, additional CDBG resources are being made available through the CDBG-CV3 program.
CDBG-CV3 has one funding category: Economic Development (Job Retention)
Funds will be awarded to cities and counties on approximately July 1.
‍
How do I Qualify?
Eligible Applicants
All Kansas cities and counties that were not awarded CDBG CV1 and CV2 grants
All Kansas cities with a population under 50,000 and all Kansas counties with a population under 200,000 (Kansas City, Wichita, Topeka, Lawrence, Leavenworth, Manhattan, Overland Park and Johnson County are not eligible to apply)
Eligibility Requirements
Cities and counties with a CDBG Local Revolving Loan Fund (RLF & ML), must have a Zero Balance at the time of application to be eligible for CV3 funding
Eligible Activity
To be eligible to receive a CDBG-CV3 Economic Development grant, the recipient business must be a for-profit business and retaining jobs for low to moderate-income people. 51% or more of the full-time equivalent (FTE) jobs retained must be for persons from low to moderate-income households as defined by HUD.
CDBG-CV3 Economic Development grants can be used to pay for the following expenses:
Working capital such as wages, utilities (non-city-owned only), rent, inventory
Businesses with five or fewer employees (including the owner) are eligible to receive up to $25,000 per FTE job in CDBG-CV3 Economic Development grant funding (with a maximum of $30,000 per company).
Businesses with between six and 50 employees are eligible to receive up to $35,000 for each FTE job in CDBG-CV3 Economic Development grant funding (with a maximum of $50,000 per company).
‍
About the Grantor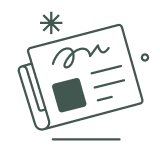 Demand for business loans in the US is starting to pick back up, with an increase in commercial and...
Your business needs customers, and in order to get customers, you need to promote your business.
When it comes to running a business, there are a lot of important decisions to make, including how...