Grant Amount : $1,000+
About
the cocokind impact foundation provides financial grants to female entrepreneurs in health, wellness, and sustainability industries who are focused on creating social impact through business. our foundation is set up by cocokind and managed through philanthropic ventures foundation (PVF), a 501(c)(3) nonprofit, ein number 94-3136771.
How do I Qualify?
Applicants must be 18 years or older. Applicants must be a U.S. resident and owner of a woman-owned business incorporated in the United States. To apply, you must be a female-identifying entrepreneur in the health, wellness, and/or sustainability space with a mission to create greater social impact. Applicants must have not yet raised a round of institutional capital.
About the Grantor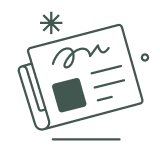 Demand for business loans in the US is starting to pick back up, with an increase in commercial and...
Your business needs customers, and in order to get customers, you need to promote your business.
When it comes to running a business, there are a lot of important decisions to make, including how...