Grant Amount : Varies
About
Grants to West Virginia and Pennsylvania nonprofit organizations in eligible communities for projects and programs in the areas of education and economic development. Additionally, West Virginia organizations may apply for community development projects and health and human services programs. In Southwestern Pennsylvania, funding may be used to support major performing arts organizations within the Cultural District.
How do I Qualify?
Grants are made only to 501(c)(3) organizations and to qualified government units and agencies.



About the Grantor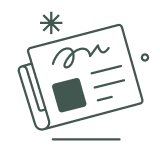 Demand for business loans in the US is starting to pick back up, with an increase in commercial and...
Your business needs customers, and in order to get customers, you need to promote your business.
When it comes to running a business, there are a lot of important decisions to make, including how...