Grants for Entrepreneurs
Find your next grant to grow your business.
Grant Amount :
About
Welcome to 2023 National Beauty Pitch! The Black Girl Ventures Foundation (BGV), Rare Beauty Brands and JCPenney partnership aims to increase awareness and support of Black and Brown woman founders in the Beauty industry with a large-scale Beauty BGV Style pitch competition.
All pitch participants will gain ongoing access to BGV Alumni Benefits, as well as receive access to the BGV Connect incubator and BGV Accelerator Program.
Participants will be featured on BGV's feature supplier network for opportunities with major corporations and partners.
All pitch participants gain access to corporate mentoring, access to the BGV supplier diversity pipeline, funding opportunities, networking, and business referrals.
All participants receive funds donated by audience members through BGV's proprietary pitch competition crowdfunding platform, Raisify and chance to win up to an additional $10,000
How do I Qualify?
If you are a Black/Brown Woman founder in the Beauty industry who is past the idea-phase, have been in business for at least a year, and is revenue generating, apply to our pitch program TODAY!
About the Grantor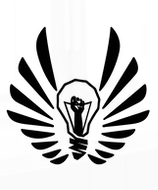 Black Girl Ventures
Black Girl Ventures