Grant Amount : $10,000+
About
As of the 2021 edition, three more women impact entrepreneurs at the forefront of scientific and technological innovation will be recognised for this new thematic award. Open to women entrepreneurs from any country and sector, this award will highlight disruptive solutions built around unique, protected, or hard-to-reproduce technological or scientific advances. The laureate will be awarded US$ 100,000 in grant whereas each of the two remaining finalists will receive US$ 30,000 in grant.
About the Grantor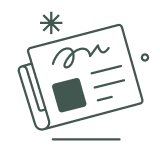 Demand for business loans in the US is starting to pick back up, with an increase in commercial and...
Your business needs customers, and in order to get customers, you need to promote your business.
When it comes to running a business, there are a lot of important decisions to make, including how...