Grant Amount : Varies
About
The Cartier Women's Initiative is an annual international entrepreneurship program that aims to drive change by empowering women impact entrepreneurs. Founded in 2006, the program is open to women-run and women-owned businesses from any country and sector that aim to have a strong and sustainable social and/or environmental impact.
How do I Qualify?
-Non-profit enterprises are not accepted.
-Your business should currently be generating revenue from the sales of its product and/or services for at least 1 year as of the date of application. This is to demonstrate that your business has a robust business model and is gaining traction. It is understood that a business that is generating revenue is not necessarily profitable in its first years of operations.
-The Cartier Women's Initiative Regional Awards cap the funds raised to US$2 million in order to ensure that the businesses selected fall within a similar range of development.
-The SDGs are a collection of 17 global goals set by the United Nations General Assembly in 2015 for the year 2030. The SDGs are a call for action by all countries to promote prosperity while protecting the environment. They cover a series of social, economic, and environmental development issues.
-The founder needs to be a woman and she must be the largest shareholder of founder equity in the company or own a share at least equal to that of her co-founder(s).
-A woman must fill the main leadership position, for example as CEO, General Manager, or Director of the company.
-Am I 18 years old on the day of the application deadline?
-We require the Common European Framework of Reference Level B2 and above. This level requires an understanding of the main ideas of complex text, technical discussion in business and your field of specialization, ability to interact with fluency and spontaneity with native speakers.
-I can commit to dedicating 4 hours/week virtually for the duration of the fellowship program and to attending 1 week of in-person preparatory training.
About the Grantor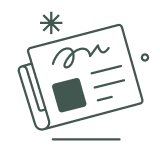 Demand for business loans in the US is starting to pick back up, with an increase in commercial and...
Your business needs customers, and in order to get customers, you need to promote your business.
When it comes to running a business, there are a lot of important decisions to make, including how...