Grant Amount : $5,000
About
The San Mateo County California Microbusiness COVID-19 Relief grant is a $2,500 grant for businesses that made under $50,000 in gross revenues in 2019 and were hurt by COVID-19. The business cannot have received the California Small Business COVID-19 Relief grant (aka the California Relief Grant administered by Lendistry), and the business must be the owner's main source of income.
How do I Qualify?
There are two steps. First, you fill out the eligibility form. If you appear eligible, we send the full application to fill and ask for some verifying documents. We are collecting eligibility forms until October 17 as all the money must be disbursed by November 30.
About the Grantor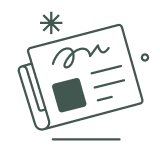 Demand for business loans in the US is starting to pick back up, with an increase in commercial and...
Your business needs customers, and in order to get customers, you need to promote your business.
When it comes to running a business, there are a lot of important decisions to make, including how...