Grant Amount : Varies
About
Grants to North Carolina nonprofit organizations and for-profits in eligible locations to mitigate the damage of the Coronavirus (COVID-19) pandemic. Funding is intended to meet community needs, including supporting communities, families, small businesses, industries, and essential workers hardest hit by the health crisis. Applicants must be based in or serve Cabarrus County.
To make the best use of the funds, the County is calling on local for-profit and non-profit agencies to submit proposals for projects aligned to the acceptable uses, which include:
Stabilizing businesses or organizations

Providing job training
Continuing with delayed initiatives
Assisting households with food and shelter
Delivering crisis intervention services
Supporting mental and physical health
Making improvements to help prevent and eliminate COVID-19
Proposals must address one or more of the following eligible categories as determined by the U.S. Department of Treasury:

Public Health

Prevent & Mitigate COVID-19

Enhance Behavioral & Mental Health Services

Address Disparities in Public Health Outcomes (Qualified Census Tract only)

Negative Economic Impacts
Assistance to Households
Small Business/Non-Profit Support
Aid to Impacted Industries – Tourism, Travel or Hospitality
Assistance to Unemployed Workers
Broadband Infrastructure
‍
How do I Qualify?
To be eligible, an organization can be a for-profit or nonprofit with a principal place of business in Cabarrus County or providing services directed toward Cabarrus County residents.
About the Grantor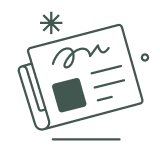 Demand for business loans in the US is starting to pick back up, with an increase in commercial and...
Your business needs customers, and in order to get customers, you need to promote your business.
When it comes to running a business, there are a lot of important decisions to make, including how...