Grant Amount : Varies
About
MASSACHUSETTS: The Bristol Myers Squibb Golden Ticket Contest ("Contest") is a contest that awards ("Award") two laboratory bench spots (a Golden Ticket at LabCentral (Cambridge, MA) covers the cost of one 6-foot lab bench and one resident scientist fee for one year.) to two innovative biotech start-ups pursuing research in the fields of oncology, hematology, immunoscience, cardiovascular disease, neuroscience or fibrotic diseases ("Award") that best meet the judging criteria of the Contest, or, in the sole discretion of the Judges, the one innovative biotech start-up that best meets the judging criteria will be awarded two laboratory bench spots at LabCentral.
‍
How do I Qualify?
To be eligible to participate to have the opportunity to receive the Award, the Applicant must: (1) be an entity formed under the laws of the United States; (2) not have raised more than $7.5 million United States dollars in capital or have trailing twelve month revenue of more than $3 million United States dollars as of the time of Application and the closing date for the Contest; (3) submit a complete Application; (4) represent and warrant that the Applicant has read and agrees to abide by all requirements of these Rules; (5) not be affiliated with or employed by Bristol Myers Squibb or LabCentral including as an employee, contractor, officer or director of Bristol Myers Squibb or LabCentral and including as an immediate family member of Bristol Myers Squibb or LabCentral (including parents, spouses, children, siblings or any individual residing in the household of a Bristol Myers Squibb employee, officer or director (whether or not related)); and (6) not be an academic institution such as a college, university or school.4. Applications for Golden Ticket Contest
About the Grantor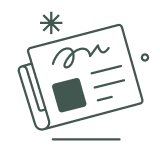 Demand for business loans in the US is starting to pick back up, with an increase in commercial and...
Your business needs customers, and in order to get customers, you need to promote your business.
When it comes to running a business, there are a lot of important decisions to make, including how...