Grant Amount : Varies
About
Mayor Muriel Bowser and the Office of the Deputy Mayor for Planning and Economic Development (DMPED) launched The Bridge Fund, a $100 million investment in businesses and workers grappling with the COVID-19 public health emergency in the hospitality, entertainment and retail sectors. The Bridge Fund is devised to assist small business employers with maintaining operations and employees. Through The Bridge Fund, the District will strategically invest to sustain the hospitality, entertainment and retail industries to help mitigate the ongoing impact of COVID-19 on workers and businesses.
How do I Qualify?
https://coronavirus.dc.gov/sites/default/files/dc/sites/coronavirus/page_content/attachments/The%20Bridge%20Fund%20Eligible%20Businesses%20Chart%20-%20Updated%201.11.21.pdf
‍
About the Grantor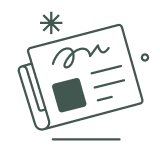 Demand for business loans in the US is starting to pick back up, with an increase in commercial and...
Your business needs customers, and in order to get customers, you need to promote your business.
When it comes to running a business, there are a lot of important decisions to make, including how...