Grant Amount : $7,500
About
Renewable fuel businesses in Missouri have the opportunity to vie for infrastructure project funding through a state program this month.
The Biofuel Infrastructure Incentive Program (BIIP), which is administered by the Missouri Agricultural and Small Business Development Authority (MASBDA), will dole out up to $40 million in funds for clean fuel businesses undertaking infrastructure projects. Funds are to be awarded to fuel retailers or distributors, fleet operations or terminal companies that currently or plan to store or dispense ethanol blends. Funds are available for the construction, installation, retrofitting or upgrading of infrastructure within the state that's solely used for the environmentally-friendly biofuel practices, including fuel dispensers, pumps, and underground and above-ground storage tanks.
Projects may include multiple locations across the state, according to MASBDA.
How do I Qualify?
Applicants must be a business entity that is constructing new, or retrofitting or improving existing, infrastructure or equipment which handles biodiesel fuel, biodiesel blend fuel, or ethanol blended gasoline at a facility located in Missouri. The project may include multiple locations within the state.
A business entity with both biodiesel and ethanol infrastructure needs may submit separate applications in each category and be eligible for maximum funding in each category.
About the Grantor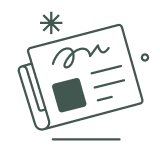 Demand for business loans in the US is starting to pick back up, with an increase in commercial and...
Your business needs customers, and in order to get customers, you need to promote your business.
When it comes to running a business, there are a lot of important decisions to make, including how...