Grant Amount : $10,000+
About
The goal is to provide a lifeline for small businesses at the epicenter of dual pandemics. BeyGood has teamed up with the NAACP to expand economic opportunity by awarding grants of $10,000 on the 15th of each month through the end of 2020.
How do I Qualify?
Black Small Business Owner
About the Grantor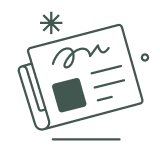 Demand for business loans in the US is starting to pick back up, with an increase in commercial and...
Your business needs customers, and in order to get customers, you need to promote your business.
When it comes to running a business, there are a lot of important decisions to make, including how...