Grant Amount : $1,000+
About
Grants and in-kind support to Missouri entrepreneurs at nonprofit organizations and businesses in eligible regions to develop new ideas. This program is intended for first-time entrepreneurs in the early stages of a business. Successful applicants will receive entrepreneur training, one-on-one mentoring, and a cash grant. Eligible applicants are those located in St. Louis.
How do I Qualify?
The BALSA Grant is designed for first-time St. Louis entrepreneurs wanting to start or grow their early stage business in St. Louis. Applications are welcomed from all business sectors, and from non-profit as well as for-profit organizations.

In general, having team members with the following criteria will make an application ineligible for the BALSA grant:
- Being under the age of 18.
- Having started a successful business before. We wish to exclude serial entrepreneurs and those who were or are making a living from a business they started.
- Having received any outside equity investment, significant outside funding, or a previous BALSA Grant. Financial support from the founders, their family, and personal friends is OK.
- Living outside of the greater St. Louis area. Our aim is to help those in the St. Louis region, broadly defined as residing or operating within 25 miles of St. Louis City Hall.
About the Grantor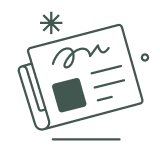 Demand for business loans in the US is starting to pick back up, with an increase in commercial and...
Your business needs customers, and in order to get customers, you need to promote your business.
When it comes to running a business, there are a lot of important decisions to make, including how...