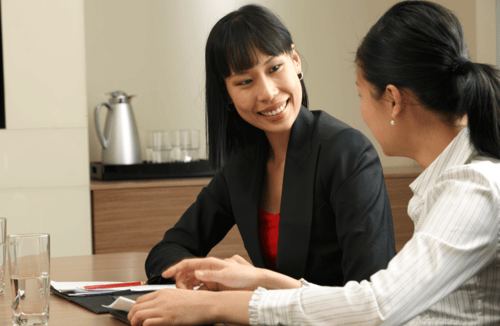 Coalition to Back Black Businesses Grant
Visit Grantor's Website
About
Grants of up to $5,000 and in-kind support to USA Black-owned businesses in economically vulnerable communities to alleviate the adverse financial impact of the Coronavirus (COVID-19) pandemic. Applicants are required to submit an expression of interest prior to submitting a full application. In addition to a cash grant, applicants will also be invited to participate in a coaching platform. Applicants may be eligible for Enhancement grants of up to $25,000. Businesses must be located in an economically vulnerable community, defined as any zip code not in the top 20% of zip codes in the United States.
The grants are unrestricted but must be applied toward business expenses.
After funding is disbursed, grantees will be invited to participate in Ureeka's coaching platform to help further grow their business. Grantees must register for it to process their grant payment. While participation in the platform is voluntary after the grant payment, it is required to be considered for an enhancement grant in the spring. In addition, the Coalition to Back Black Businesses will continue to offer educational resources for small business owners on its online platforms.
How do I Qualify?
To apply, you must be an owner of a Black-owned small business (51% or more ownership of the business). You must have between 3-20 employees (including yourself, all full or part-time employees, and independent (1099) contractors). The business must also not be part of a franchise brand with more than twenty-five (25) corporate-owned stores, or more than two hundred and fifty (250) stores total.

The business must be located in an economically vulnerable community. This is defined as any zip code not in the top 20% of zip codes in the United States, as ranked by the Distressed Communities Index.

There are a few industries and business types that are not eligible to receive grants:
- Any government agency, public administration, political organization, or non-profit of any type;
- Businesses engaged in any illegal activity;
- Gas stations, or businesses located on the same premises as a gas station;
- Shopping property management companies;
- Direct sellers;
- Any business that is primarily in the business of manufacturing, promoting or selling diet aids, cannabis, gambling, tobacco (including tobacco-related equipment, such as e-cigarettes), firearms or other weapons;
- Private clubs and businesses which limit the number of memberships for reasons other than capacity;
- Businesses principally engaged in teaching, instructing, counseling or indoctrinating religion or religious beliefs, whether in a religious or secular setting;
- Businesses which derive directly or indirectly more than de minimis gross revenue through the sale of products or services, or the presentation of any depictions or displays, of a sexual nature;
- Businesses owned by employees, officers and directors of the U.S. Chamber of Commerce Foundation, American Express, other Coalition funders, National Partners (National Black Chamber of Commerce, National Business League, Walker's Legacy, U.S. Black Chambers, Inc.), and any affiliated entities, and their respective immediate families (parents, spouse, children, siblings) or individuals residing in their household (whether or not related)
- Entities listed on the U.S. Department of the Treasury's Sanctions List.