Grant Amount : $10,000+
About
The Arts in Society Grant funds projects that help arts organizations and artists find solutions to civic and social challenges facing Colorado communities. You can apply for $5,000 to $35,000. The grant provides both financial and organizational support.
How do I Qualify?
Applications open every summer. The application deadline is typically in September. The Arts in Society Grant has a two-part application process:
letters of interest
full proposals
You may submit as many letters of interest as you wish. However, each letter should be for a different project. We encourage you to submit your strongest ideas.
‍
You do not need to be an arts organization to apply for the grant. We encourage applications from individual artists and from non-arts organizations. This grant is for Colorado:
artists
activists
nonprofit organizations
universities and schools
government agencies
human service groups
neighborhood organizations
healthcare organizations
When you apply, you need to:
be a nonprofit or an individual residing in Colorado or work with an organization in Colorado
have an arts idea that engages a social issue
have a project in which artists, organizations, and a target community work together to address a problem or social justice issue
‍
About the Grantor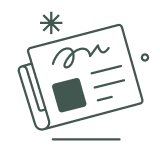 Demand for business loans in the US is starting to pick back up, with an increase in commercial and...
Your business needs customers, and in order to get customers, you need to promote your business.
When it comes to running a business, there are a lot of important decisions to make, including how...