Grant Amount : $5,000+
About
Artist Relief will distribute $5,000 grants to artists facing dire financial emergencies due to COVID-19; serve as an ongoing informational resource; and work with the COVID-19 Impact Survey for Artists and Creative Workers, designed by Americans for the Arts, to better identify and address the needs of artists.
‍
How do I Qualify?
Practicing artists living in all fifty states, territories, and Tribal Nations, working in any discipline, are able to apply for the $5,000 grant. Eligible applicants must be 18 or older, able to receive taxable income in the United States regardless of their citizenship status, and have generally lived and worked in the United States for the last two years. Due to demand, Artist Relief is not able to fund every applicant. Artists demonstrating the most severe needs are prioritized, with an emphasis on funding widely across disciplines and geographies, as well as disability, ethnicity, and gender. Applications are reviewed and assessed for eligibility and need in collaboration with the coalition partners.
‍
I am a practicing artist able to demonstrate a sustained commitment to my work, career, and a public audience;
‍
I am experiencing dire financial emergencies due to the COVID-19 pandemic;
I am 18 years of age or older;
I can provide a Social Security Number (SSN) or Individual Taxpayer Identification Number (ITIN) after I've been notified of my selection;
I have been living and working in the U.S. for the last two years;
I am not a full-time employee, board member, director, officer, or immediate family member of any of the coalition partners;
I have not previously been awarded a relief grant from this fund
‍
About the Grantor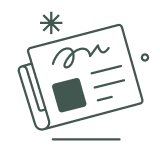 Demand for business loans in the US is starting to pick back up, with an increase in commercial and...
Your business needs customers, and in order to get customers, you need to promote your business.
When it comes to running a business, there are a lot of important decisions to make, including how...