Grant Amount : Varies
About
Only United States small businesses are eligible to participate in the SBIR/STTR programs.The objective of Phase I is to establish the technical merit, feasibility, and commercial potential of the proposed R/R&D efforts and to determine the quality of performance of the small business awardee organization prior to providing further Federal support in Phase II. SBIR/STTR Phase I awards are generally $50,000 - $250,000 for 6 months (SBIR) or 1 year (STTR).
How do I Qualify?
Make sure your company meets these eligibility requirements
Your company must be a small business (fewer than 500 employees) located in the United States.
At least 50% of your company's equity must be owned by U.S. citizens or permanent residents. NSF does not permit companies that are majority-owned by multiple venture capital firms, private equity firms, or hedge funds, to participate in SBIR and STTR.
All funded work needs to take place in the United States (including work done by consultants and contractors).
The project's principal investigator (tech lead) must be legally employed at least 20 hours a week by the company seeking funding. The PI doesn't need any advanced degrees.
The principal investigator needs to commit to at least one month (173 hours) of work on a funded project per six months of project duration.
For more detailed information, check out the Eligibility Guide.
‍
About the Grantor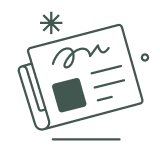 Demand for business loans in the US is starting to pick back up, with an increase in commercial and...
Your business needs customers, and in order to get customers, you need to promote your business.
When it comes to running a business, there are a lot of important decisions to make, including how...