Grant Amount : Up to $20,000
About
The American Rescue Plan Act (ARPA) provides the Marshall County Commission with $5.9 million in direct federal aid to assist our community in its recovery from the COVID-19 pandemic. The Commission received the first round of funding, approximately $2.9 million, in July of 2021.
In general, the American Rescue Plan Funds can be used to respond to the ongoing COVID-19 pandemic, to replace lost public revenues, to support economic stabilization, and to make necessary investments in water, sewer and broadband infrastructure.
The County Commission will be utilizing up to $1,000,000.00 of their received ARPA Funds to provide grants, up to $20,000.00, to Small Businesses and Non-Profit Organizations, located in Marshall County, who can show at least a 20% reduction in revenue due to COVID 19. Please note, the definition of a small business for the purpose of the MC ARPA Grants is an independently owned business, employing 50 people or less.
Please complete the SMALL BUSINESS application in its entirety. Attach additional pages as necessary. Once your application is submitted, all documentation included are considered a public record. The applications will be reviewed monthly. Entities applying for grants can expect to receive notification of award or denial within six (6) weeks after the end of the month in which the application was submitted.
How do I Qualify?
Businesses and nonprofits that saw a reduction in revenue of 20% or greater, who employed 50 people or fewer, are eligible to apply through the program.
About the Grantor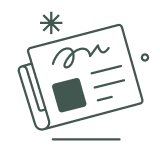 Demand for business loans in the US is starting to pick back up, with an increase in commercial and...
Your business needs customers, and in order to get customers, you need to promote your business.
When it comes to running a business, there are a lot of important decisions to make, including how...