Grant Amount : $10,000
About
WomensNet founded the Amber Grant in 1998. The grant was set up with one goal in mind: To honor the memory of a special young woman, Amber Wigdahl, who died at just 19 years old — before realizing her business dreams.
Applying is simple. Just take a few minutes to tell us about yourself and your business dream. No long, complicated forms to fill out. Submitting one application makes you instantly eligible for all grants related to your business. We announce the grant winners by the 23rd of the following month.
How do I Qualify?
Filling out the application to tell us a little more about yourself and that application makes you eligible to win the monthly $10,000 Amber Grant.
‍
Speak From The Heart
Applying for the Amber Grant is easy. Don't try to "sound corporate." Past grant winners are women who have simply shared from the heart. Our judges are looking for passion as well as business smarts.
What Matters is You
No business dream is too big or too small. Our past Amber Grant recipients have included everything from scientific inventors to bakers. What matters is YOU — the woman (or women) behind the business.
‍
There is a $15 processing few with each application.
About the Grantor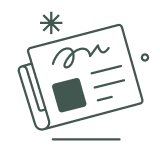 Your business needs customers, and in order to get customers, you need to promote your business.
When it comes to running a business, there are a lot of important decisions to make, including how...
So, you've started a small business: everything is set up, you've studied your market, you know...