Grant Amount : $10,000+
About
As part of its Black Business Accelerator program, Amazon is delighted to partner with Hello Alice to offer an initial round of cash grants, along with access to business resources, technical training, and mentorship to help build sustainable equity and growth for Black entrepreneurs. Amazon's Black Business Accelerator is a program ready to serve to and create sustainable opportunities along with growth for Black entrepreneurs empowering them to sell well as a part of their business.
Part of the program involves Amazon offering $10,000 cash grants to excel select sellers business potential. To be eligible, a business must be at least 51% Black-owned, hold a valid minority-owned business credential, be registered as an Amazon Professional Seller, have a demonstrated need for funding to unlock their business growth, and a strong plan for applying grant funds. Applications are open now through July 29, 2021. For a full list of eligibility criteria, please see the Terms and Conditions.
About the Grantor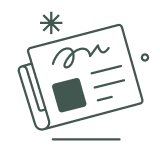 Demand for business loans in the US is starting to pick back up, with an increase in commercial and...
Your business needs customers, and in order to get customers, you need to promote your business.
When it comes to running a business, there are a lot of important decisions to make, including how...