Grant Amount : $10,000
About
In partnership with Hello Alice, the Alibaba.com Manifesting Grants program will award 50 small business owners $10,000 in cash grants, up to $5,000 in logistics support, and strategic business guidance.
How do I Qualify?
Eligibility Requirements: To be eligible, your business must have a new or existing innovative physical product that is currently on the market or expected to be viable within six months.
About the Grantor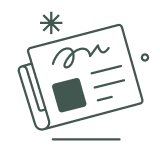 Demand for business loans in the US is starting to pick back up, with an increase in commercial and...
Your business needs customers, and in order to get customers, you need to promote your business.
When it comes to running a business, there are a lot of important decisions to make, including how...