Grant Amount : Up to $50,000
About
The Growth Through Agriculture (GTA) program is a grant program established by the Montana Legislature to strengthen and diversify Montana's agricultural industry through the development of new agricultural products and processes. Examples of eligible project activities involve equipment purchases, construction costs, advertising and promotion, and consultant services for engineering. The GTA program is administered by the Agriculture Development Council (Council), which is attached to the Department of Agriculture.
How do I Qualify?
The Council may make a grant or loan if it determines the project is consistent with the goals of the Growth Through Agriculture Act and:
Primarily adds value to Montana's agricultural products
Has the prospects for commercial success given current personnel, experience and resources of the applicant
Has the prospects to create and/or retain jobs in Montana
Primarily processes or adds value to Montana's agricultural products currently produced or potentially produced in the state
Has the management structure to allow the Agriculture Development Council to reasonably conclude that the applicant will comply with ongoing reporting and monitoring activities
The Council may award grants up to $50,000. In addition to meeting the general criteria for funding, grant applications must demonstrate that their project meets at least one of the following criteria:
The project will benefit additional agricultural companies
The project will accomplish research that will benefit agriculture as a whole
The applicant is a nonprofit entity.
About the Grantor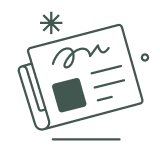 Demand for business loans in the US is starting to pick back up, with an increase in commercial and...
Your business needs customers, and in order to get customers, you need to promote your business.
When it comes to running a business, there are a lot of important decisions to make, including how...