Running a business comes with many challenges, and financing one is often a significant source of stress for business owners. To expand your business or get it off the ground, you need money, but loans are not always an option for a business owner, and they take a long time to pay back. Thankfully, there are grants for women business owners to help you finance your business.
Business grants are money that is awarded to a business in need of financing, and they are given to you without requiring you to pay them (unlike a loan). Grants are essentially free money, so they are something that is worthwhile to apply for, and they are an excellent option for getting funding for your small business.
Grants can be offered from a federal or local government organization or from a private donor. There are many types of small business grants available, including ones specifically for women, minorities, veterans, and American business owners with disabilities.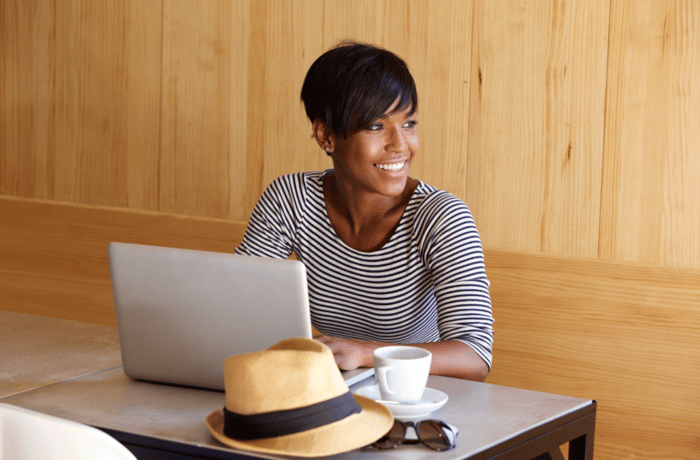 Getting started with business grants
If you are trying to get your small business off the ground or grow it, grants are one of the best ways to acquire funding. However, they are not a quick solution. Unlike applying for a loan, which is a relatively quick process, applying for a grant for your small business is a lengthy, time-consuming process. Simply finding grants that your small business qualifies for can take time. If you do not hire a grant writer to put your grant proposal together for you, you or your staff will have to spend weeks researching and working on the grant proposal itself, which often has a lot of requirements.
The Waiting Time
Once you apply for the grants, you often have to wait for weeks, if not months, to find out if you are approved and will receive the funding. While that can be frustrating, if you receive the grant, it will be worth the hassle. However, because this is free money, there is a lot of competition for these grants for women business owners. Your application needs to stand out in the crowd for you to get the grant. You must show the organization providing the grant why your small business is the best one for them to fund.
Grants Have Strings Attached
If you do get awarded the grant, there are often strings attached to them. Grant issuers like to check in with you — usually monthly or quarterly — and ask for proof that your business is following the requirements they outlined in the grant. There may be other requirements for the grant as well, depending on who is issuing it. In your grant proposal, you must detail exactly how you plan to use the funds you receive, and the issuer will expect that is how you use the grant money. Grants may be free money, but they are not a "get out of debt-free card," and you will be expected to put the money you are awarded toward whatever cause you highlighted in your application. If, for example, you instead use the money to pay off one of the loans you took out for the business, there could be repercussions.
How to use a business grant
Business grants can be used by small businesses to start, grow, or expand their business. When you apply for a grant, you usually have a specific purpose for the money that you must include in the grant application. There are typically some strings attached to grants, including how you spend the money you are awarded. You also usually have to report some of your spending to the grant issuer, depending on the specific grant. If you have a start-up grant, this is almost always the case.
Some of the most common uses of grant money include:
Hiring and staff

Land and building (for brick-and-mortar businesses) costs

IT, software, and technology

Business sustainability

Materials for products
Different grants may have specific limitations so ask about these spending requirements if you are unsure. Since you keep track of spending for revenue and budget calculations, using these for the information on progress reports that grant organizations often need to know that your spending is dedicated to business progress will be easy.
Are there limitations?
Grants are basically free money for a business, but it is important that you do not think of them as money to do whatever you want. Your business was given this grant because of what you told the issuer you wanted to do with it, so you need to do that with it. So, it is free money, but only for that one express purpose.
The grant spending limitations will depend on the grant you applied for, and for you to find out what the organization that issued the grant expects you to report on your spending and progress.
How to find the best business grants
Finding grants can be difficult, but there are websites that can help you find grants. Here are some websites to get you started that are specifically for women business owners.
Fundid
Fundid helps women business owners find the money they need to make their business grow. Fundid has a Grant Marketplace that will connect you to grants and organizations that want to help women-owned businesses grow.
Us Small Business Administration
The
SBA
is one of the best resources for a business owner looking for grants. The SBA offers grants to small businesses and community organizations. It can also help you find additional grant opportunities that your small business may qualify for.
You cannot get a grant from the SBA to start or expand a business, but they offer "grants to nonprofit, Resource Partners, and educational organizations that support entrepreneurship through counseling and training programs." You can connect with your
local SBA chapter
to work with a mentor to help you prepare your business to seek funding.
Grants.gov
Applying for grants
Once you find grants that your small business qualifies for, you can get started working on your application. If you can, we recommend you call or meet with the funder to seek guidance for your idea before you begin working on your grant proposal.
How to Apply for a Women's Small Business Grant
Before you start your grant application, talk to a mentor who can help you learn the dos and don'ts of the application. They can give you valuable advice on how to proceed with the grant. If you are applying for a business grant for female entrepreneurs, spend some time studying the funder and their culture and values; this can help you win. You should also look at the companies they have awarded grants to in the past to help you stand out.
Click here for additional information on loans and other business programs for women.
While you can write the grant proposal yourself, we highly recommend you hire a grant writer. They are experts in the field and know how to make high-quality grant proposals.
Can I apply for a small business grant?
A small business can apply for a small business grant, as long as they meet all of the qualifications necessary to receive the grant. You also need to have a purpose in mind for how you will use the grant money if you win the grant.
How do I get a grant for my small business?
You need to find grants online to apply for that you are qualified to receive. You then need to apply for the grant, which can be a time-consuming task. It is hard to win a grant, so apply for multiple grants that you qualify for to increase your chances of winning a grant.
How long does it take to apply for a grant?
Applying for a grant is an involved process that requires you to put a detailed proposal together. It can take up to six weeks for you to research and plan a grant proposal, gather the resources you need to include, and put everything together. This does not include the time it takes for you to research grants that your small business may qualify for.
What do you need to apply for grants?
When applying for a grant, the most common documents you will need include:
A detailed business plan
A detailed budget for the grant request
A written history, mission, and vision of the business
A project description
Audited financials
A cover statement
Tax-exempt letters for non-profit organizations
There are other documents that the organization awarding the grant may require, but those will be noted in the information you need to apply for the grant.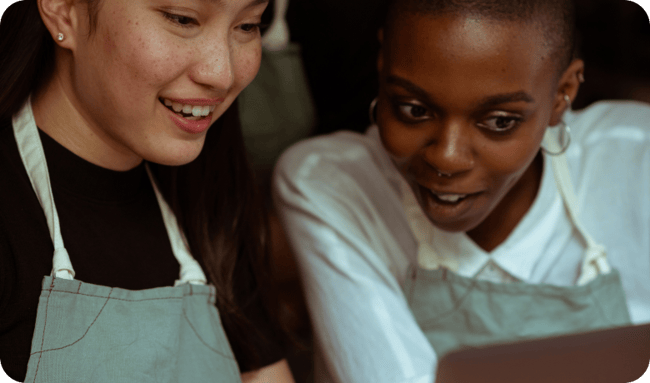 How to get your grant approved
Getting a grant approved is not an easy task. Here are some tips to help get your grant approved.
Apply for as many grants as you qualify for. This can increase the odds of you successfully getting the grant you need.
Look for local opportunities for grants and organizations that offer grants to women business owners.
Research the organization awarding the grant.
Hire a grant writer.
What if you don't get a business grant?
There is some fierce competition for grants, so it is important that you go into this understanding that there is a possibility you will not receive the grant you are applying for. When you do not receive a grant, we have some best practices for the next steps:
Write a thank you letter. This will help you foster a relationship with the organization if you apply for a grant from them in the future.
Ask for feedback. By asking the funder for feedback on what you could have done differently, you may be able to make your application better next time.
Stay in touch with the granter. Having a relationship with them can help you with future grant applications.
Many grants are available on a recurring basis, so reapply the next time it becomes available.
Should you hire a grant writer?
Yes! Applying for a grant is a time-consuming process, and you do not want to make it a "when I have time" project. Professional grant writers know all of the nuances of applying for grants, so they can put together a beautiful proposal for you that will increase your chances of winning that funding. Getting a grant is hard, but if you have a professional grant writer helping you, you are 60 percent more likely to get approval.
You can hire a grant writer through a job board online, find someone in your own community, or visit a large fundraising group that has a grant writer job board like the American Grant Writers Association or the Association of Fundraising Professionals. Make sure the grant writer you hire has been vetted and you have checked their references and reviewed their qualifications.
Read more: 5 Things to Look for When Hiring a Professional Grant Writer
Does having a grant help you get more funding?
Yes! Once you receive one grant, your business will gain credibility. You will see a waterfall effect with your future grant proposals where it becomes much easier to get additional future grants. Since one grantor has taken a chance on you, more issuers will be too.
Grants are a great way to help your small business grow but getting them will take some work. We hope these insights have helped you in your search for grants for women business owners. When you are ready to start looking for grants to apply for, take a look at Fundid's Grant Marketplace.